Spring to Summer at Oxwich National Nature Reserve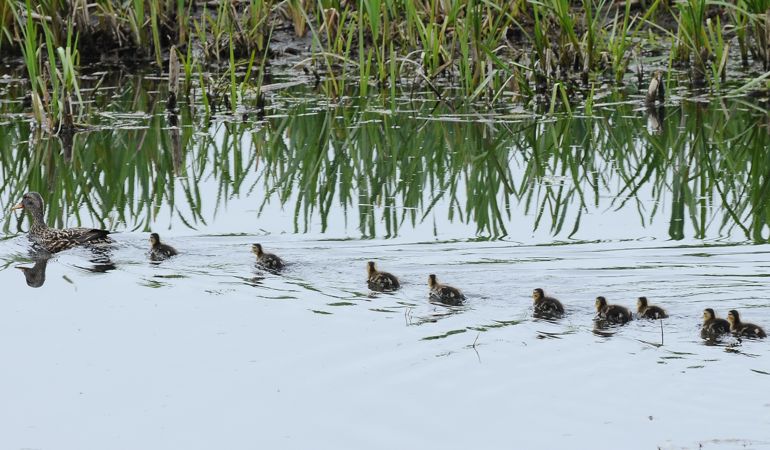 Hands up how many of you have visited Oxwich beach, with the kids, or to walk the dog, or with friends and family…now hands up those of you that have visited Oxwich beach and knew it was one of our National nature Reserves (NNRs)?
For a proportion of you, who like me when I started working here more than fifteen years ago, you have learnt something new. 
What is a National Nature Reserve (NNR)?  
Hundreds of visitors have ventured into the reserve over the years and asked us this question.
The other popular question is often 'What time is the pub open?' (Usually asked by the teachers, or walkers assembled after a hard days ramble).    
NNR's are areas of national importance, and in many cases owned and managed by statutory authorities (like Natural Resources Wales).  
They are among the best examples of a particular habitat and must be managed properly to retain its special status. We have a page on the website which can tell you more about NNRs.  
I think they are much more than that though, because to me they are also some of most breath-taking, enjoyable and tranquil places to visit and enjoy in Wales.
They are areas of significant historical importance and part of the iconic welsh countryside.  
They are good for your soul, and we are proud to manage them for you. 
What's so special about Oxwich? 
Oxwich NNR is a small area with a diverse landscape, made up of beaches, sand dunes, open water and broadleaf woodland, plus much more! It is also home to rare and nationally important species like the Dune Gentian and Early Mining Bee. 
The reserve is a Special Site of Scientific Interest (SSSI) and a Special Area of Conservation (SAC). It is situated just outside Swansea within the UK's first Area of outstanding natural beauty (AONB). 
With over 100,000 visitors a year, we work hard to clear paths, cut back vegetation, repair fences and monitor and survey species.
We also work with local groups and other organisations to make sure the reserves natural resources are looked after to create a healthier and more resilient environment.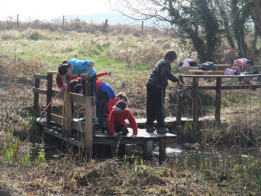 Oxwich has welcomed thousands of students over the years, from the earliest learners to University graduates. The often visit our site to learn about the diverse habitats, identify species and understand why nature and its protection is vital for our future generations.
It is important that we have a balance between, looking after the protected areas, while making sure they are available for people to enjoy and get closer to nature. 
In July, the transition from spring to summer is wonderful to witness. 
The wildfowl appear with young while the butterflies, like small blue and dingy skipper, appear in numbers across the dunes and woodlands and dart amongst the flowering plants.  
The plants act as important 'feeders' relying on pollination from the bees and butterflies, whilst the woodlands are littered with the beautiful speckled wood. 
At this time of year the dunes are awash with purple from various orchid species, their hues of pink to deep purple give the dune floor an almost 'glow' as you wander through the reserve.
You will probably spot us on the reserve in July controlling the bracken, we cut it back each year to make sure the flowering plants can flourish.
The spring and summer months mean many animals have young or are nesting, we help protect the animals by arranging our work around the animals that live there.
The only problem is, we can't always see the most 'shy' creatures. So we have hidden cameras in the undergrowth to see where they live and understand their movements.
This will help us to protect the rich, diverse and valuable wildlife we have at the reserve. 
Visit a Nature Reserve near you! 
To end, I would like to ask you to visit our nature reserves this summer to see what the fuss is all about.
Oxwich is a great place for a summer walk – find out more on our top ten summer walks page.
If you see us on site then come and talk to us, we would be happy to tell you about our work to look after these special places. 
We do ask all visitors to be considerate when they visit because we've had a few incidents recently where people have started fires, let of fireworks and left rubbish behind. All of this can threaten the wildlife living on the reserves.  
You can also keep up to date with the latest news from Oxwich NNR, and hear more about our work by following our new Oxwich on our Facebook page or get more information about visiting Oxwich.
Cheers,
Nick