Under New-borough Management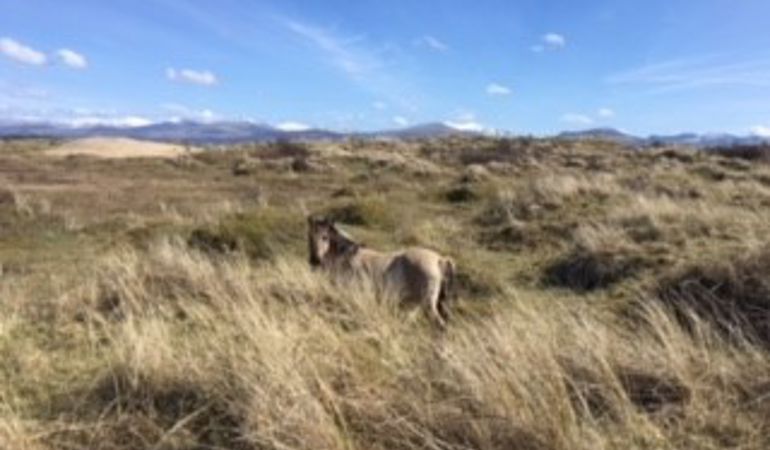 Each month our teams write a blog about the special places they look after. Here, Charlotte Hawksworth introduces herself and talks about her new role as Senior Reserve Manager…
Hello! I'm Charlotte and I've recently become Senior Reserve Manager for Ynys Llanddwyn and Newborough Warren National Nature Reserve.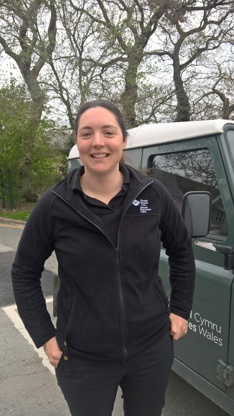 I've worked in Natural Resources Wales (NRW) for five years – before this, I was part of NRW's team that provides advice on planning issues.
But I'm not completely new to Newborough - I worked as a seasonal warden on Ynys Llanddwyn a few years ago.
I have taken over this post from Graham Williams, who spent the last 12 years managing Newborough – so I've a lot to learn!
I started my new job just as we were heading into the harsh winter! Like all of us, I'm hoping we're just about out of it now - though don't quote me on that!
Newborough has a rich mix of habitats including the beach, saltmarsh, a freshwater reservoir, the forest and one of the best sand dune systems in Wales.
These habitats are home to a variety of common and rare wildlife species, which all contribute to making this site a very special place indeed.
I'm looking forward to getting to grips with the ecology of the site but also its geology, hydrology, history and cultural importance.
Work to manage the site needs to make sure there's a perfect balance, with all habitats and their species cared for in a sustainable way so that they thrive into the future.
I'm looking forward to exploring opportunities and options that will improve habitats, applying everything we learn to future projects will help steer the site's future management.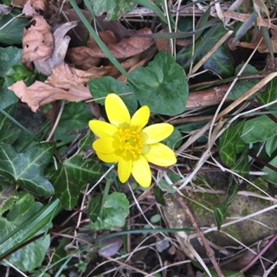 At the heart of managing the site's ecological features, is the need to engage with local communities and understand everyone's views and what they value about the site.
It is vital that the long-term future of the site strives to incorporate the multiple aspects and uses of the site. And listening to the views of site users will be crucial in gaining a rounded view of the site and doing the right things for people and wildlife.
The local community will be a vital resource for me as I learn about the history of Newborough and work to share this with visitors from further afield.
If you're at Newborough or on Ynys Llanddwyn over the next few months come and say hello if you see me.
And when you're enjoying the breath-taking scenery, keep an eye and ear out for the following species:
Skylark and their distinctive song,
Celandine (Ranunculus ficaria) with their eye-catching yellow flower - the first flowering plants of the season
Ringed plover (Charadrius hiaticula) - at this time of year they start to nest in the shingle beaches
Please help us keep Newborough special, by keeping dogs on a lead to avoid disturbing ground nesting birds. Please dispose of litter and dog mess in the bins or take it home with you and stick to way-marked paths where you can to help reduce erosion.