100% pass record for Welsh beaches in 2015 – as new bathing season opens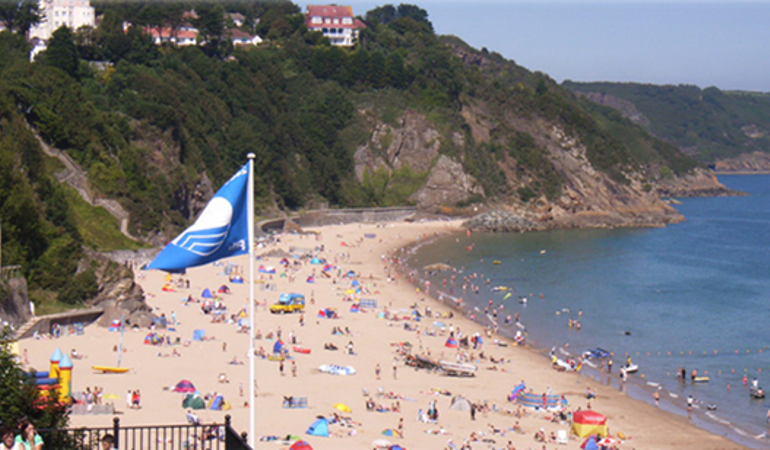 The 2016 Bathing Water sampling season begins next week.
Throughout the summer, Natural Resources Wales will collect data on water quality at Bathing Waters across Wales. Each one of the 103 Bathing Waters will be sampled between 15 May and 30 September.
You can find out the latest information about the water quality at your local beach at http://environment.data.gov.uk/wales/bathing-waters/profiles/index.html?lang=en
In 2015, 82 of the Bathing Waters in Wales achieved the higher classification of excellent, with 16 achieving good and 4 sufficient. No Welsh bathing water was classed as poor. The results are now published as an official statistic for the first time.
Natalie Hall, NRW's Water Manager said:
"A seaside holiday or day out at the beach are amongst the most popular activities for many families.
"Our challenge now is to maintain this great standard, and we will continue to work hard with partners to protect and enhance our natural resources, and to ensure that our water quality remains high.
"Following a rigorous analysis of a new testing regime, we are reducing the number of times we visit the beaches over the summer. We will be testing each Bathing Water at least once every 10 days or so. This will allow us to have a good understanding of the quality of our waters and is well above the minimum legal requirements set by the EU for sampling bathing water.
 "We will continue to work with water companies, businesses, farmers, local authorities and people living, working or visiting the seasides of Wales to help us maintain water quality."