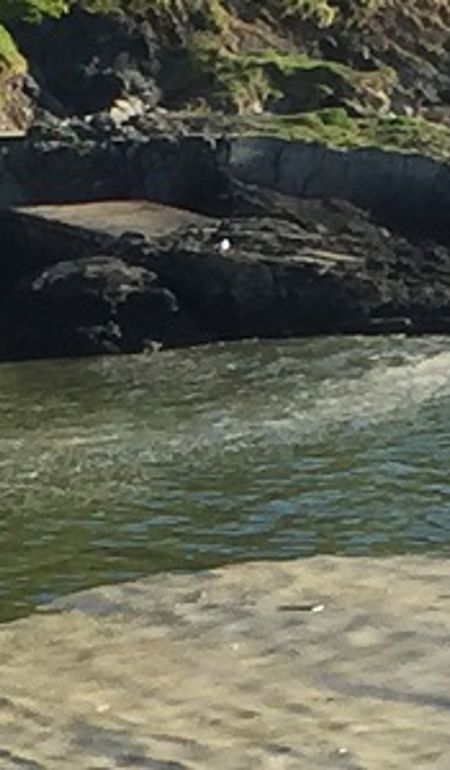 Natural Resources Wales (NRW) is reassuring residents and holiday makers that Welsh beaches are clean and healthy, despite some appearances of a foamy substance in the water and on the beaches.
Officers have received reports from people in Pembrokeshire concerned about what they believe is sewage or slurry found on the beach or in the water.
These have been investigated and found to be caused by tiny, naturally occurring algae, called Phaeocystis and Chaetoceros, that thrive in warm weather conditions.
The algae is often mistaken for sewage or other pollution because of its oily appearance and its slight seaweed like smell.
Rod Thomas, Senior Environment Officer for Natural Resources Wales said:
"We have fantastic beaches in Wales and really great water quality with around 80% of bathing waters reaching the highest European standards for cleanliness.
"At this time of year we do get some reports, we treat each one seriously and assess every report
"Despite its unpleasant appearance, most of the reports we receive turn out to be this common algae.
"Warm weather provides the conditions for the algae to occur and it will disperse naturally over time."
Beaches where algae sightings of Phaeocystis have been confirmed are Barafundle ,Cwm-yr-Eglwys, Freshwater East, Lydstep, Newgale, and Tenby but our officers expect more could be affected if the warm weather continues.
The algae found at Southerndown is Chaetoceros, which looks slightly differently to Phaeocystis.
People can report any sightings on the Natural Resources Wales incident hotline: 0800 807060.
More information on algal blooms:
Phaeocystis forms the bottom of the food chain supporting a wealth of fantastic marine wildlife, like fish, birds and mammals like dolphin.
Some marine algae can cause a slight irritation on your skin so best to avoid coming into direct contact with it if you can.
At the moment the algae sightings are confined to South Wales.
For more information about the water quality in any of Wales's beaches you can visit https://naturalresources.wales/water/quality/bathing-water-quality/?lang=en