Appeal to check for oil leaks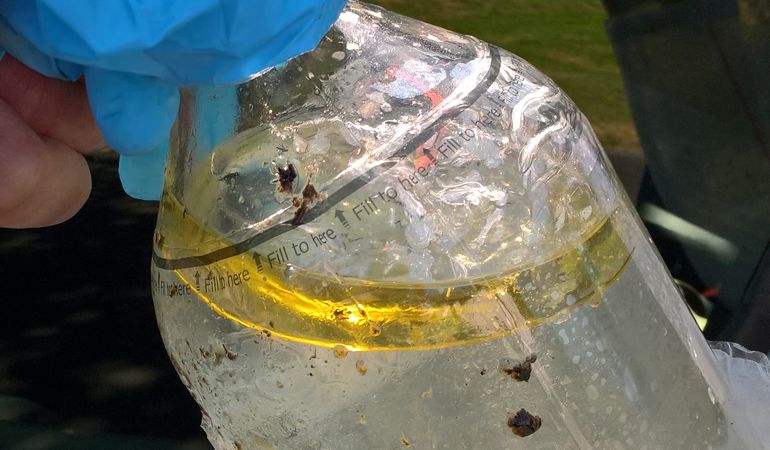 Natural Resources Wales (NRW) have taken action to stop oil from having a serious impact on a stream near New Quay, which could have affected local wildlife.
Officers used absorbent pads to clean up the oil after it was spotted in a ditch between Heol y Gof and Pencnwc Isaf. There was also a strong smell of fuel behind the houses in Parc yr Efail.
They visited houses in the area but have not yet traced the source. NRW is now asking people in Cross Inn, near New Quay, to check their oil tanks and pipes after the incident.
Jeremy Goddard, Senior Environment Officer, Natural Resources Wales:
"Oil can harm a river and the wildlife that lives there like fish, insects and birds. It is also not pleasant for people living nearby.
"Whilst we were able to stop the pollution from having a serious environmental impact, we are concerned that the source of the pollution has not been found.
"If you have any oil storage or refuelling facilities in the area, please check for leaks or damage.
"If there aren't any signs of damage, you should consider if your oil levels are what they should be or if you are using more oil than you normally would at this time of year.
"This could be a sign that there is an underground oil leak that you may not be aware of."
If people have any information relating to the incident or need advice on what to do if a leak is discovered, they should contact the NRW 24 hour incident hotline 0300 065 3000.