Curious weasel visits Llanelli flood defence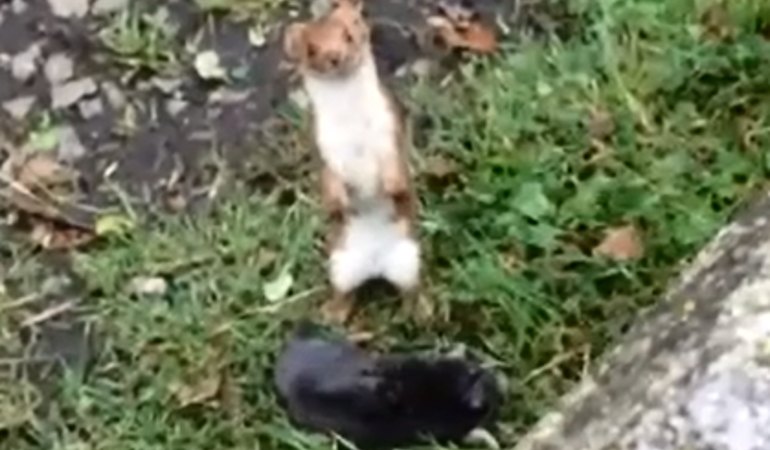 Natural Resources Wales (NRW) staff had a surprise visit from a local weasel while inspecting flood defences at Machynys, Llanelli.
Staff noticed the curious mammal while preparing the 4.5km flood defences for upcoming maintenance work and decided to film the uncommon sight.
The flood defences run along the Millennium Coastal Path and were originally built in the 1980's to protect from potential coastal flooding.
Today, these defences protect several designated sites and over 1,400 properties (as well as the local weasel population).
Our furry friend was so impressed that it dropped its meal to admire the wall for a second before running off into the nearby woods.
Jonathan Ebenezer, Operations Controller for NRW, said:
"Maintaining these flood defences is an important job we carry out but it's always nice to see something a little different while out on site.
"It's great to see Wales' animals in the wild but it's even better when it's one of the rarer species.
"I felt bad at first that the weasel had dropped his dinner during the visit but luckily it popped back later to collect it!"
Weasels are fairly strong animals for their size and its prey in the video is thought to be a large mole. Weasels typically hunt moles, voles and even small birds.