Dead fish on beaches no cause for concern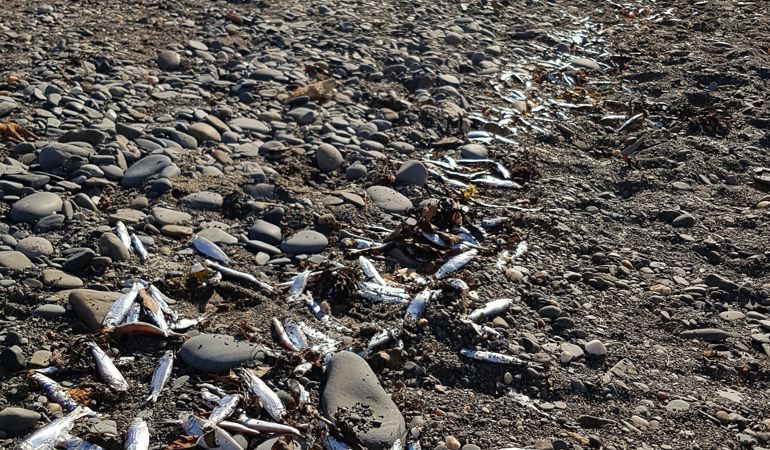 Reports of thousands of small fish being washed up on beaches in Cardigan Bay are no cause for concern.
In the last couple of days, people have reported similar incidents in a number of coastal areas including Aberaeron, Aberystwyth, Barmouth, Harlech and Chwilog.
Further beaches are also likely to be affected in the same way.
NRW experts say this is a natural phenomenon caused by mackerel and other fish chasing food in calm seas.
Rowland Sharp, marine fisheries officer for NRW, said: "The calm seas this week means that mackerel chase small fish all the way on to the beaches.
"The fish in these bait balls will ground themselves on beaches in an effort to escape.
"It may appear worrying, but it's only nature at work really."
And it may also be a good time to spot dolphins around the coast as they, in turn, prey on the mackerel.
NRW says that the incidents also emphasise the quality of the marine environment in Wales and the importance of looking after it.
Rowland Sharp added: "The seas around the coasts of Wales are one of our greatest natural assets, supporting a wide range of marine life.
"This is not only important in itself, but it also supports the economy and is a great asset for people in local communities who can enjoy all the benefits of a clean, healthy marine environment."