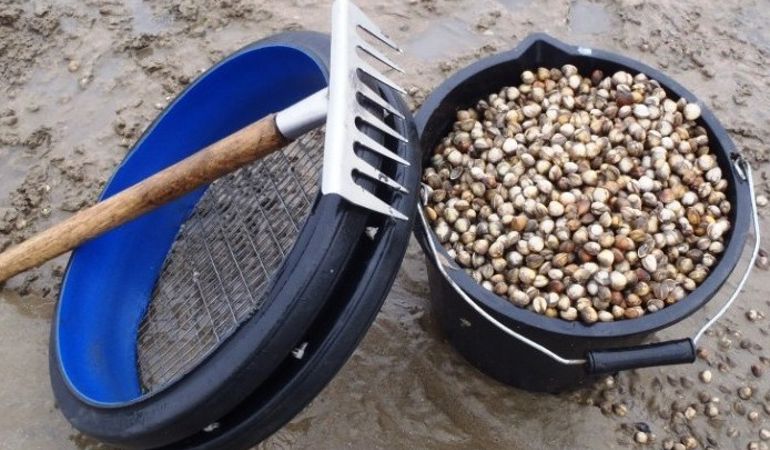 We have announced that the cockle beds in the Dee estuary can open for a limited time this autumn.
Earlier this year we said that the beds would not open as usual on 1 July after surveys showed a sharp drop in the number of cockles in the estuary.
However cocklers reported that this year they have seen a "very late and unusual spat fall" (young cockles appearing).
This led to us conducting a further survey of the beds in August which showed that there are around 600 tonnes of cockles which can be harvested.
This means that there are enough cockles in the estuary to provide the 53 cocklers with two months' work, to feed the estuary's important population of wading birds and to regenerate the beds for future years.
Tim Jones, Executive Director for North Wales for NRW, said: "This really is good news for all concerned and demonstrates how managing these beds in a way that helps the environment and the economy can work.
"Opening the beds as usual in July would have had serious implications for their future, both as a vital part of the local economy and as a home for wading birds over the winter.
"Working with the cocklers, further surveys show that a very unusual event has happened on the beds this year with a very large spat fall happening late in the year.
"This means that the cockles are very dense in places and we are happy to be able to open them for cockling for two months."
This was the first year since 2008 that the beds were not opened on 1 July, due to a drop in numbers. This was probably caused by a number of factors - including over-cropping last season, illegal cockling activities and natural causes.
Tim Jones added: "We wanted to turn a boom-and-bust industry into a thriving, sustainable fishery.
"And the fact that we can have this limited opening this year despite fewer cockles being available means that we can continue to manage the beds in a sustainable way that's good for the cocklers, wildlife and cockle numbers.
"What's important is that we manage the beds efficiently so they can support jobs and wildlife for the future."
The beds will be open this year from 21 September for eight weeks.
Background
Since the new licensing system was introduced in 2008, only a limited number of licensed cocklers have been able to fish the beds.
Between 1993 and 2007, the cockle beds were closed more often than they were open, with eight out of the fifteen seasons not able to support any cockling.
When it was open, hundreds would be eligible for a permit, and the season would often last no more than a few days.
More recently, 53 cocklers have been able to fish sustainably for six months of the year.
They have to adhere to a number of regulations such as the type of equipment used, the hours when cockling can happen and a daily quota of how many cockles can be harvested.
This gave them the opportunity to make a living out of the fishery, support the local economy and ensure a regular supply of cockles to market.
The beds have now been certified by the Marine Stewardship Council (MSC) as a sustainable and well-managed fishery.