Flood defences not the issue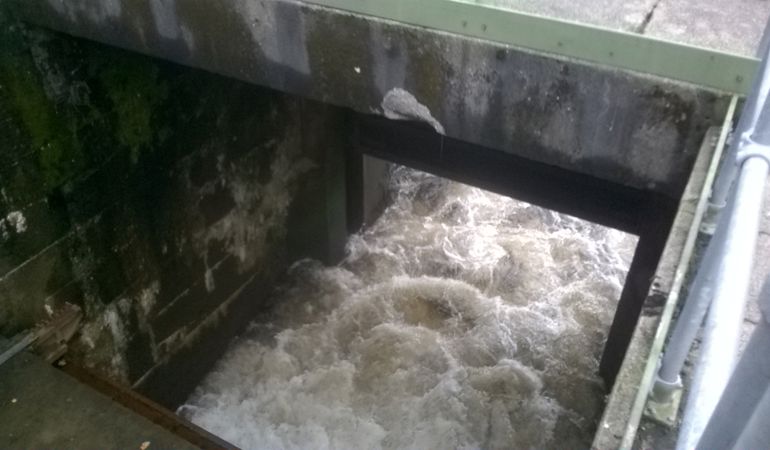 We have quashed rumours that a key part of the flood defences in Porthmadog contributed to problems with car park flooding in the recent Festival Number 6 festival.
The five tidal doors in the area play a vital part in keeping the tide out of low-lying areas of the town.
Although one of these needs to be repaired a back-up system, known as penstocks, means there is no increase in flood risk for the town.
However, misleading stories continue to circulate in Porthmadog that this contributed to the flooding in the car park.
Sian Williams, Head of Operations for NRW in North Wales, said: "We can confirm that, despite the issue with one of the tidal doors, we can operate the flood defence network in Porthmadog at 100 per cent capacity.
"It played no part whatsoever in the issues at Festival Number 6's car park. That area is a natural floodplain which is frequently under water during times of heavy rain.
"In reality, the fact that we operated these penstocks manually over the weekend of the festival meant that there was probably much less water on the floodplain than there would otherwise have been."
Separately, NRW, Gwynedd Council and Welsh Water have been reviewing what can be done to reduce flood risk in Tremadog following unrelated flooding there recently.
Drop-in sessions were conducted in the summer to keep local people updated and a newsletter will be distributed locally in the next month or so.
Sian Williams added: "Porthmadog and Tremadog are no different to any other part of Wales in that a number of different organisations are involved in managing the flood risk.
"We and our partners will continue to keep local people involved and informed about progress with this work."