Future plans for Cambrian Mountains forests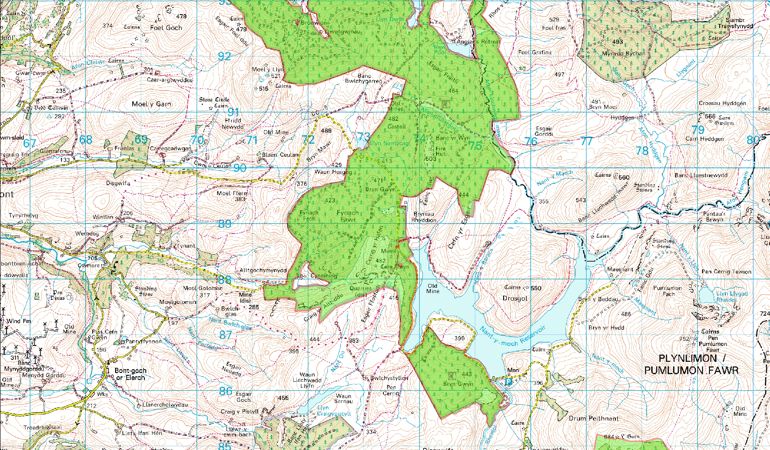 Natural Resources Wales (NRW) is holding drop-in events to talk about the future management of forests near Aberystwyth in Mid-Wales.
The Cwm Einion and Upper Rheidol Forest Plan outlines how NRW will manage these areas for the future and balance the needs of people, the environment and the forest economy in Wales.
The 10-year plan covers the main forest block from Cwm Einion to Nant y Moch Reservoir and three nearby forests which are, Bryn Gwyn, Banc Creignant Mawr and Blaen Peithnant.
It includes increasing dry heath and blanket bogs, restoring peatlands and creating habitats for wildlife.
NRW is also proposing to increase the variety of both conifer and broadleaf trees by planting Douglas fir, Norway spruce, Oak, Birch and Aspen, while removing invasive species such as rhododendron from the river banks.
The plans also look at tackling illegal off-roading and making the forests better and easier for people to enjoy with tracks and paths for walker, cyclists and horse riders.
People can meet the local team and talk about the plans in more detail at the drop-in sessions held in the Iron Room Village Hall, Eglwys Fach, on Friday 24 May from 11.00 – 18.00.
And at Syr John Rhys Primary School, Ponterwyd, on Thursday 30th May from 11.00 – 15.00.
Jim Ralph, Ceredigion Team Leader, Natural Resources Wales said:
"Forests are vital for the commercial timber industry and the economy, with around 850,000 tonnes of timber sourced from our forests each year.
"But they also provide a home for wildlife and help people get outdoors with trails for mountain biking, walking, horse riding and much more.
"The Forest Resource Plan explains how we will manage Cwm Einion and Upper Rheidol to support the timber industry, increase the diversity of tree species and expand heath bogs to support species like otters, water voles and pine martens.
"By having one organisation managing much of our natural environment we are able to manage the area for forestry while benefiting wildlife and local communities at the same time."
NRW also gathers views from a range of different stakeholders such as Ceredigion County Council, RSPB, Statkraft, and CADW, to balance and prioritise how the forest is managed.
People can read the draft plans and a Summary of Objectives on NRW's website - https://naturalresourceswales.gov.uk/about-us/what-we-do/welsh-government-woodland-estate/cwm-einion-and-upper-rheidol-forest-resource-plan/?lang=en