Get closer to marine nature for autumn on Anglesey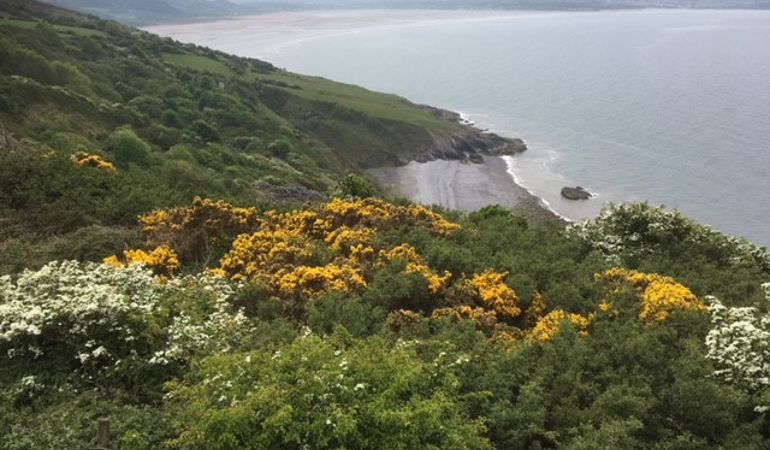 A new two-mile stretch of the Wales Coast Path is now open to people on Anglesey as part of a project by Natural Resources Wales (NRW) and Anglesey Council.
This new section of path between Bryn Offa in Llanddona and Fedw Fawr in Llangoed, now hugs the rugged coastline instead of crossing fields further inland, offering opportunities to discover spectacular new views. From Fedw Fawr, the Wales Coast Path continues towards Glanrafon.
The improved route has been secured by Natural Resources Wales (NRW) and Anglesey County Council with the co-operation of local landowners.
Sioned Jones, Coastal Path Officer for the Isle of Anglesey County Council said:
"This new section of the Anglesey's coastline is a truly wonderful addition to the Wales Coast Path. It opens up a whole new part of the island whilst also reducing the amount of road walking along the route, which is something we're constantly aiming to improve."
Gruffudd Owen, NRW Wales Coast Path Officer, said: 
"It is a new opportunity to discover a remote, previously difficult to get to beach.  There are fantastic views over towards Point Lynas on the north east side of the island and even across to Liverpool Bay.
"The pathway will also take you through wet heath, dry heath, coastal grasslands and small wetlands, a Site of Special Scientific interest, which is a real treat for nature lovers.
"We hope more people will use the path to enjoy the views and make the most of the health and wellbeing benefits of being active outdoors."  
Each year until March 2021, £900,000 will be invested by the Welsh Government into maintaining and developing the Wales Coast Path.
While the Coast Path is important for the Welsh economy supporting 1,000 jobs and generating £84.7 million, it is also seen as an important initiative in encouraging both locals and visitors to discover and enjoy Wales' outdoor spaces.
The Wales Coast Path is a partnership between NRW, sixteen coastal authorities and 2 national parks.