Happy trails at the Spirit of Llynfi woodland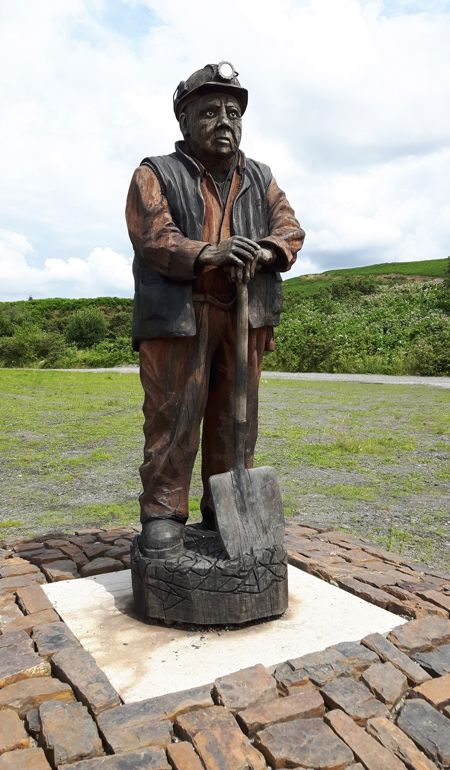 Trail running is rapidly becoming one of the most popular activities among novice and experienced athletes alike and here in Wales we are lucky to have some of the most scenic and challenging routes in the UK.
Many of them are to be found in mid and north Wales but southern runners needn't worry as three new trails have just opened at the Spirit of Llynfi Woodland near Maesteg.
Geminie Drinkwater, Environment Officer at Natural Resources Wales, explained:
"From the outset the Spirit of Llynfi project's main driver has been the health and wellbeing of the surrounding communities as well as environmental benefits such as reducing flood risk and promoting biodiversity.
"Research by Public Health Wales discovered that if you are over 50 and live in this area your healthy life expectancy is 20 years less than if you lived just nine miles away in Bridgend.
"People already enjoy the walking and cycling trails and the running trails are a welcome addition to this fantastic green space."
Runners can choose from a 5km, 3km and 1km route, the trails are waymarked and are suitable for a range of abilities and fitness levels.
The trails include forest roads, tarmacked trail and a short section of single track road, with occasional mud and rocks and a variety of gradients depending on the difficulty level of the trail.
Geminie added:
"NRW developed the trails in partnership with Run Wales, Sustrans and Bridgend County Borough Council and the project was part funded through a 'Changing for the Better' grant administered by the Bridgend Association of Voluntary Organisations.
"The inspiration for the running trails in the Spirit of Llynfi woodland has come from the community and is all about bringing people and nature closer together and getting them actively involved in the countryside on their doorstep."