Hard work pays off at the last Welsh home of a rare orchid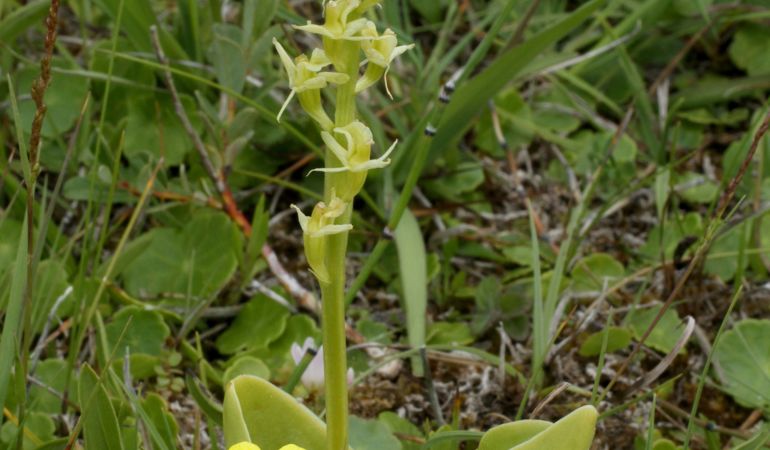 The rare Fen Orchid is starting to strengthen its presence at Kenfig Special Area of Conservation (SAC) after years of partnership work between Bridgend County Borough Council (BCBC), Plantlife and Natural Resources Wales (NRW).
The uncommon plant thrives in young, wet dunes and used to be found at eight sites across South Wales.
Today, if you want to see the Fen Orchid in Wales the only place you can do so is Kenfig SAC, which is also a National Nature Reserve (NNR).
The plant's population at Kenfig was at risk having dropped from as high as 21,000 recorded plants in the early 90's to as few as 10s of plants in recent years.
Luckily, there has been a large amount of work done to restore the habitat which was being lost because of natural changes.
By removing the top layer of turf and soil from a dune, a technique called 'slack scraping', we can recreate a younger habitat that benefits the Fen Orchid and many other species.
Emma Brown, senior conservation officer for NRW, said:
"It's vital we don't lose the things that make Wales' environment so special and managing our sites to protect struggling species is a part of that work.
"The work being done at Kenfig SAC has been a real success, having recorded 1012 Fen Orchids across the site.
"This is not only amazing news for this rare orchid but also for all the invertebrates and other plant species it benefits."
Grazing and slack scraping will continue at the site so the Fen Orchid can thrive and other features at Kenfig are protected.