Improvement work at Pembrey Forest to start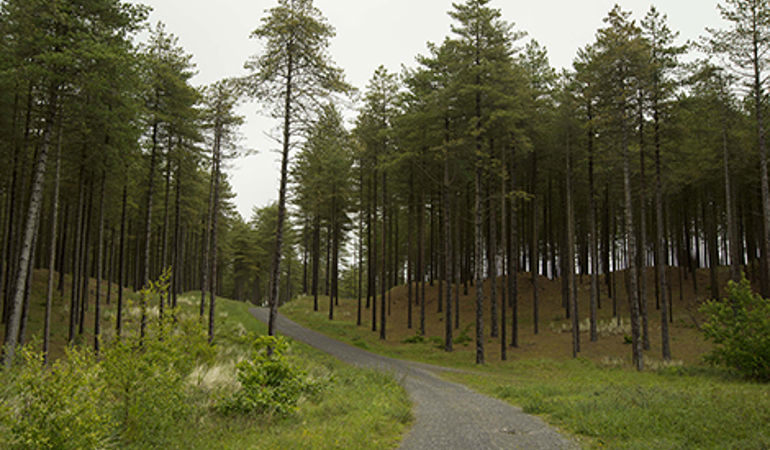 Important work will start this September to maintain Pembrey Forest, on the west Wales coast near Llanelli, in an on-going programme to improve Welsh woodlands by Natural Resources Wales.
The three month project will continue with the work of thinning the forest where around 4500 tonnes of Corsican pine will be felled and removed.
This will create space for different plants and trees to grow naturally, as well as allowing for new trees to be planted. The result will be a more diverse forest providing a better habitat for wildlife and a better place for visitors to the area.
Jonathan Price, the local Community Ranger for Natural Resources Wales said:
"This is a fantastic forest right on the beautiful Welsh coast. We need to carry out this essential forest management work to keep it that way.
"This necessary work to thin the forest, will be better for the trees, better for the wildlife and ultimately a better place for the visitors and local people who love to come here."
The tree thinning work in Pembrey Forest has happened regularly to increase the number of species in the forest.
It will also enable the workers to remove wind-blown trees and a small number of diseased Corsican Pine affected by needle blight.
The felled trees, around 4500 tonnes of timber (or 180 lorry loads), will be sent to local saw mills where they will be used for construction timber, turned into fence posts, made into chipboard, or used as biofuel, providing a green boost, and jobs for local businesses.  
The income generated from their sale will be reinvested into forestry sites, such as Pembrey Forest, across Wales.
Unfortunately, some parts of the woodlands will be closed during the week when the work is being carried out but there will continue to be access for people to parts of the forest to enjoy.
Anyone who does visit the site will need to follow any safety advice and signs they see so the work can be carried out safely.
Jonathan Price added:
"This work will mean some disruption to the people who want to come here to visit but it simply isn't safe to allow access to the harvesting areas when the big machines are operating. We are working hard to keep this temporary inconvenience to a minimum."