Investigation into fish kill in Llangefni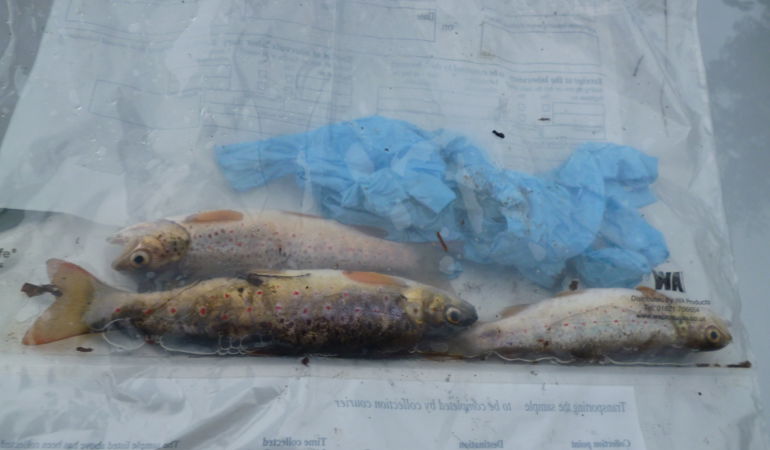 Natural Resources Wales (NRW) officers are investigating a pollution incident on the Afon Cefni, Llangefni, Anglesey, where more than 100 fish have been killed.
NRW officers are currently taking water samples to identify the source of the pollution and collect some of the dead fish for a post mortem.
Leon Williams, Environment Officer, North Wales for Natural Resources Wales, said:
"One of our main roles is to protect and support the environment and local economy from incidents such as pollution.
"Investigations into the source of the pollution are ongoing, however, there appears to be no harm to other wildlife and the water appears clear.
"We will continue to monitor the river closely to ensure there are no further environmental issues.
"If you see any pollution incidents you can report them to our 24 hour incident hotline on 0800 807060."