Lagoon maintenance provides multiple flood benefits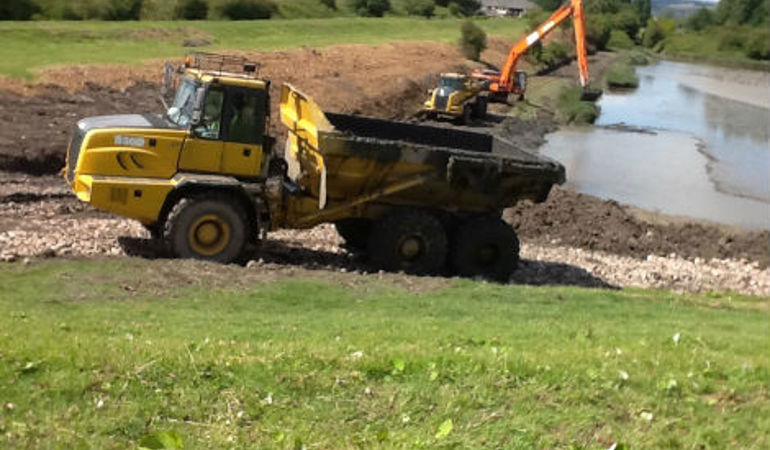 An important flood water storage lagoon on the Wentlooge levels is helping to protect communities near and far, after it has been restored by Natural Resources Wales.
A team of engineers have completed a four week project to remove large quantities of silt from the lagoon, to increase its capacity to store flood water and protect nearby homes and farmland from flooding during high tides.
After being removed from the lagoon, the silt has been placed into special pods to dry it out.  
Once dry, the team will be able to make use of it across South Wales to repair existing flood defences and build new ones.
Paul Stokes, Operations Delivery Team Leader, Natural Resources Wales said:
"It may be a simple job, but the storage lagoon is part of a complex network of drainage ditches and wetlands which are all crucial in protecting people's homes from the sea on a daily basis.
"And as an added bonus, we have a natural product that we can take away and use to keep people safe from floodwaters elsewhere, without costing us a penny.
"It's a great example of how we can work with our natural resources, instead of against them, to benefit local people and maintain the site which is also an internationally important area for wildlife."
The Wentlooge levels have been internationally designated as a Site of Special Scientific Interest, home to a number of rare plants and birds.
In order to protect wildlife in the area, work was programmed to take place at the least sensitive time of the year, after bird nesting has ended and before the migration of over wintering birds.