Landfill fire under control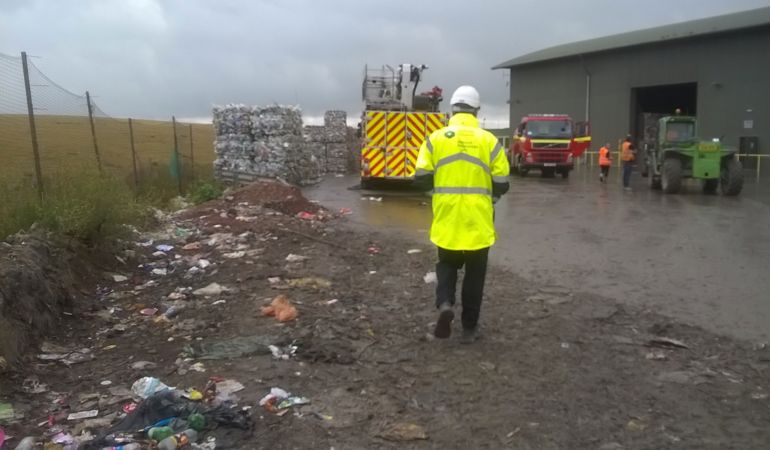 A multi-agency response was required this morning (27 July) to control a fire at Withyhedge Landfill near Haverfordwest.
Mid and West Wales Fire and Rescue Service (MWWFRS) received the report and has extinguished the flames and the waste is now smouldering.
Water bowsers are being used alongside machines to smother the fire with water and soil - it may take some time to completely extinguish the fire.
Small amounts of smoke from the fire may drift to the north of the site due to the direction of the wind.
If people are in areas that are affected by the smoke, stay indoors and keep doors and windows closed. If you need to be outdoors, avoid areas affected by smoke. 
Motorists who have to travel through the smoke should keep windows closed, turn off air conditioning and keep their air vents closed.
Officers from Natural Resources Wales (NRW), who regulate the landfill, are also there to support MWWFRS and monitor for any environmental impact to the surrounding area, and have checked to ensure that no contaminated water is leaving the site.
Gavin Bown, Operations Manager for NRW, said:
"Fires can have a serious impact on people and the environment, so it was important to work with our multi-agency partners and site operator to get this fire under control as quickly as possible.
"We'll continue to monitor for any potential impact on the local environment."
The site is an operational landfill operated by Resources Management UK Ltd who are supporting MWWFRS in tackling the fire.  
The site has an environmental permit to operate as a non-hazardous landfill and takes in waste from a range of local authorities.