Likely cause of fish deaths discovered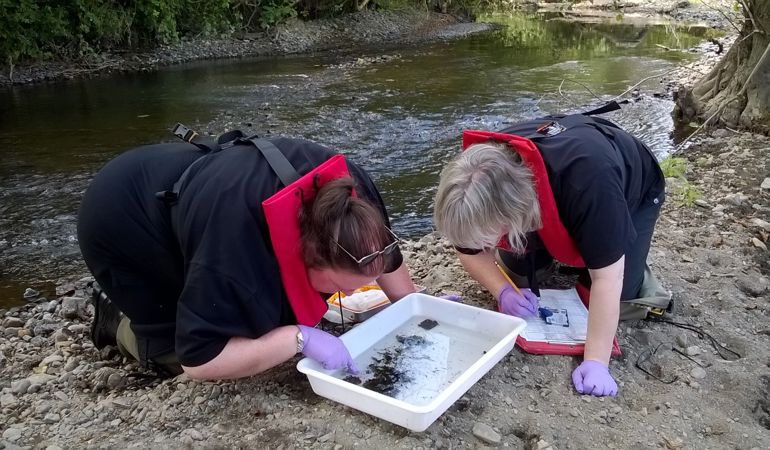 We have found what we believe is the source of pollution that killed hundreds of fish last week.
More than 500 dead fish were found in the Afon Cain, a tributary of the Vyrnwy, after NRW received a report from Llansantffraid-ym-Mechain, Powys.
Inspections by our officers over the weekend and on Monday (15 August) narrowed the likely source down to drainage work by a landowner.
We believe that a wildlife pond and wetland area was drained.
The water may have looked and smelled normal, but it probably contained very low levels of dissolved oxygen and carried nutrients that can reduce oxygen levels even more when they break down.
It is likely fish in the Cain would have suffocated when this water mixed suddenly with water in the river.
A survey confirms that bugs in the river were largely unaffected – probably because they can survive short periods of low oxygen.
Rob Ireson Senior Environment Officer for NRW, said: "We're pretty confident that we've found the source of the pollution.
"Draining water from a pond to a stream may seem quite harmless – but it is what probably wiped out most of the fish on this stretch of the Cain.
"The water may look and smell normal - but it can be lethal for fish.
"If anyone is thinking of doing this type of work, we'd encourage them to get in touch with us to discuss it first.
"We can give lots of advice on how to do it in a way which doesn't harm the local environment.
"The Cain, like our other streams and rivers, supports a wide range of wildlife, is valued by the local our community and contributes to the rural economy – via angling, for example.
"It's important that we look after the Cain and our other rivers."
We ask anyone to report any environmental incidents or suspected crimes immediately to us on our 24 hour incident hotline - 0800 807060.