Local charity benefits from environmental investigation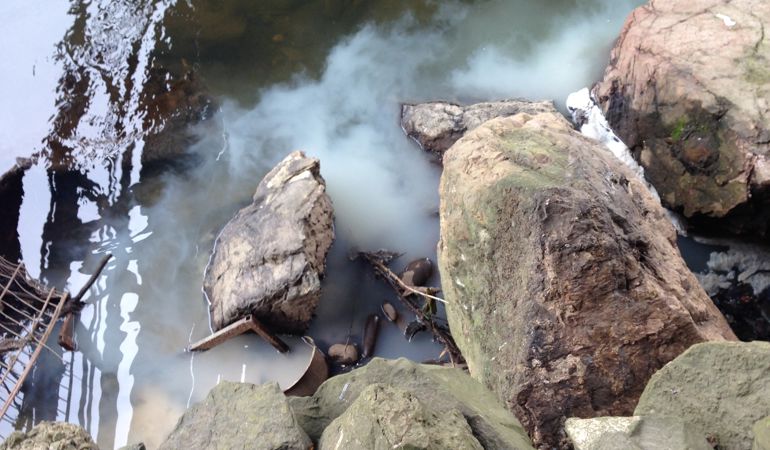 Natural Resources Wales (NRW) has used an alternate approach to dealing with a company that polluted the River Taff in May and September of 2016.
Following the reports, it was found that waste from the PB Gelatins UK Limited site in Treforest found its way into the river via an unchartered culvert.
Although no fish were killed, the pollution killed aquatic invertebrates which are an important food source for fish like trout and salmon.
Rather than prosecute the company, NRW accepted an offer by the company to use civil sanctions.
This meant that the company agreed to pay £40,000 to Gwyl Taf, a local project run by the South East Wales Rivers Trust.
The project encourages schools and community groups to enjoy the River Taff in a positive and healthy way and will provide more long term benefits for people and the environment.  
Sarah Jones, Environment Officer for NRW, said:
"We can only use civil sanctions for certain offences but they can help us to ensure organisations comply lawfully and give us the chance to turn environmental offences into something positive for the local community."
Carlos Mandolesi, the Plant Manager for PB Gelatins UK Ltd, said;
"As a company, we take our responsibility to the environment very seriously and we are pleased to be able to make a charitable donation to the Gwyl Taf project, knowing it will be put to good use in enhancing the local environment.
"We would also like to place on record our thanks to NRW for their help in dealing with this matter and are pleased that by taking responsibility for our actions we have the opportunity to put things right voluntarily by working with the local community"
Tony Rees, Chairman for South East Wales Rivers Trust said;
"The money will be used to continue our work that helps local communities and schools appreciate the value of the River Taff and the benefits it brings to the local environment.
"This work has been done to date through our Gwyl Taf project that has already reached over 6,000 people through school visits, stands at events and volunteer days."
Investigative costs of £12,000 have also been paid to NRW which will go towards aiding officers in identifying hot spots for diffuse pollution.