Man caught with illegal net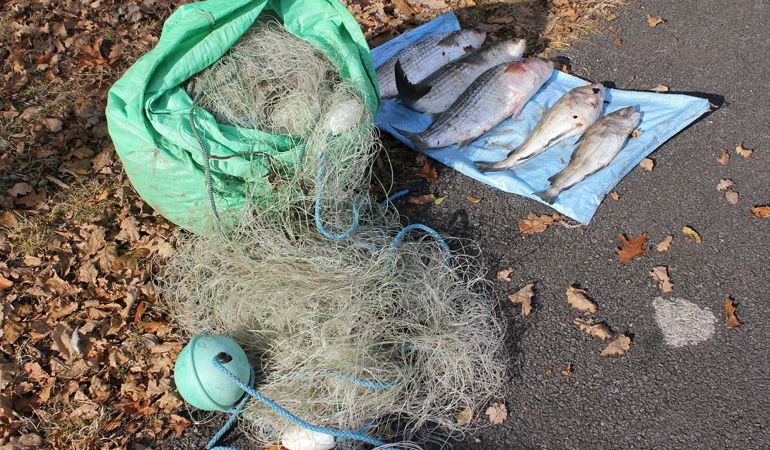 A man from south Wales was stopped on 31 October for the illegal use of a fishing net.
Enforcement officers from Natural Resources Wales (NRW) seized the net used at Ogmore-by-Sea, took the man's details and returned the fish caught to the sea.
The net was placed in an area where fixed netting is banned between 1 April and 31 October.
The River Ogmore is currently classed as 'at risk' for salmon, based on catch data from 2014 and 2015. 
Erin Smyth, Senior Environment Crime Officer for NRW, said;
"Wildlife is an important part of our environment, our heritage and our culture in Wales.
"Migratory fish such as salmon and sea trout are iconic species in our rivers and they attract anglers from across the world - bringing a much needed boost to the rural economy.
"This limitation is put in place to protect these fish which return to the Ogmore and other Welsh rivers each year to spawn in freshwater.
"People must comply with this limitation to ensure that the number of fish returning each year can sustain a future population and remains sustainable for licensed fisherman.
"If anyone sees or suspects illegal fishing, they should report it to us on 0300 065 3000."