New agreement will help conserve and Improve our rivers in Wales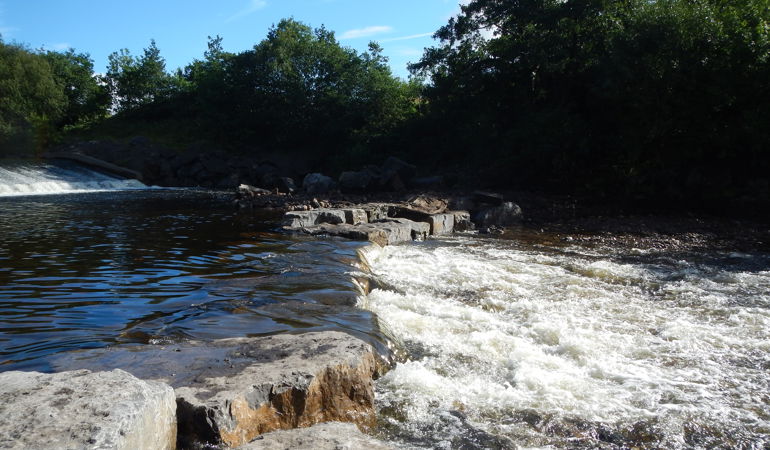 A new agreement between Natural Resources Wales and Afonydd Cymru, the organisation which oversees the country's six Rivers Trusts, will play a key role in improving Welsh rivers.
In January, NRW's Chief Executive Clare Pillman and the Afonydd Cymru's Chief Executive Dr Stephen March-Smith signed a Memorandum of Understanding to work together to improve river catchments, fisheries and ecology. 
David Letellier, South East Wales Operations Manager for NRW. said: 
"This is an exciting development as greater collaboration between Afonydd Cymru and ourselves will lead to a variety of environmental, community and social benefits. 
"Historically, many of the links between NRW and the Rivers Trusts have developed at regional level but this agreement will make sure that the best examples of working together are used across the country." 
The MoU will focus on protecting our rivers for future generations, encouraging more people to enjoy rivers through angling, navigation and other recreational activities; protecting wildlife and habitats; improved ecological status and reducing the impact of climate change through environmental improvements. 
David added: 
"Healthy rivers are a sign of a healthy environment and we all have a key role in ensuring they are the best they can be. 
"By sharing information, encouraging best practice and developing educational programmes, this partnership will be a major step forward in bringing together a wealth of expertise and knowledge from both parties. 
"That's why we are delighted to work not only with Afonydd Cymru, but with any organisation or group which aims to improve our rivers and protect the fish, animals and plants which live in and around them today and for the future." 
Dr Stephen Marsh-Smith OBE for Afonydd Cymru said: 
"We are delighted that the work of Rivers Trusts and collaboration with NRW has been recognised in this way and set down formally. 
"The rivers of Wales, their fisheries and wildlife are in urgent need of restoration and protection. This cannot be achieved solely by one group and we hope this new understanding heralds a turning point.  
"In the future there may be huge changes to the way we manage our environment and it is vital that we have partnerships and plans in place to bring about some much-needed restoration when the opportunity arises."