New project to create compensatory saltmarsh habitat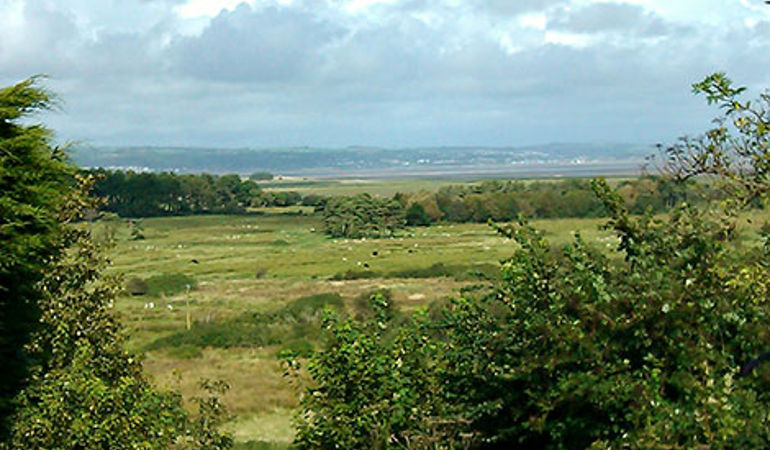 Natural Resources Wales and the National Trust have begun working on an ambitious project to create a saltmarsh at Cwm Ivy that will provide a new habitat for wildlife.
Phill Pickersgill, Area Flood and Coastal Risk Manager for Natural Resources Wales said:
"Some forms of sea defences can have a negative impact on the coastal environment by causing loss or deterioration of natural habitats."
"When this happens, we will always replace or enhance them through our Habitat Creation Programme."
"The new intertidal habitats at Cwm Ivy will provide important new feeding and resting sites for birds and other wildlife. It will also ensure that the special wildlife value and ecosystems of the Burry Inlet and Carmarthen Bay will be protected long into the future."
"It will also allow us to carry out any new coastal protection schemes across the Carmarthen Bay SAC in the knowledge that any unavoidable damage to the natural environment will be compensated for by the new habitats being created."
Alan Kearsley Evans, National Trust, Gower Coast and Countryside said:
"During the past winter the exceptional rainfall combined with high tides and storm surges caused significant damage to the sea wall at Cwm Ivy. The wall thought to have medieval origins was built to keep the sea from the land so that it could be farmed with livestock."
"However, as sea levels rise and with more winter storms it became increasingly evident that this wall was not a sustainable defence. Working in line with the National Trust's 'Shifting Shores adapting to change' report we are looking at adapting to change and the long term future by working with natural processes."  
"We are therefore pleased to be working with Natural Resources Wales helping with their goal of providing compensatory habitats while returning these fields back to its natural state of saltmarsh. While doing so we'll also be working closely with Swansea City Council and the local community to maintain and enhance public access to Cwm Ivy."