New species marks success of Skomer marine conservation work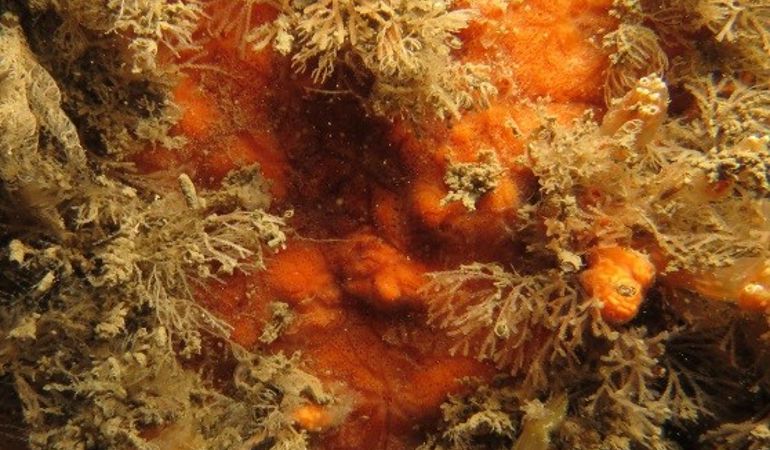 Natural Resources Wales (NRW) have found what is believed to be two new species of marine sponges at the protected marine site around Skomer Island.
Skomer is currently the only Marine Conservation Zone (MCZ) in Wales and is one of the richest areas in the UK for sponge diversity
The new Phorbas and Microciona sponges were both found during a survey looking at sponge biodiversity at Skomer MCZ.
The number of sponge species recorded from the Skomer MCZ has been steadily increasing over the last 30 years and currently stands at around 122 species. 
NRW's work shows that this site is providing a fantastic habitat not only for lesser known wildlife like sponges but also for species like Grey seals and sea birds which are a huge draw for tourists to the area.
Marine communities are now being seen in a similar light to rainforests as a potential source of new medical substances, and sponges in particular are being investigated. 
Philip Newman, Senior Marine Conservation Officer for Natural Resources Wales, said:
"The natural resources we are here to protect provide an important home to the rich, diverse and valuable wildlife we have in Wales.
"Exciting finds like these show that the conservation work we do nurtures a healthy environment for the species living there.
"Skomer is an incredibly important site for Wales and the UK. It shows how conservation sits alongside and benefits other industries like tourism."
Natural Resources Wales are also pioneering a more rigorous approach to species recording by taking DNA samples in a partnership project with Portsmouth University. This is making a major contribution to the DNA database for UK sponge species.
A sponge biodiversity report will be completed along with a summary report of all marine monitoring projects in the Skomer MCZ. These offer a more in depth assessment of the survey and will be available in April 2016.