"No fires" appeal from NRW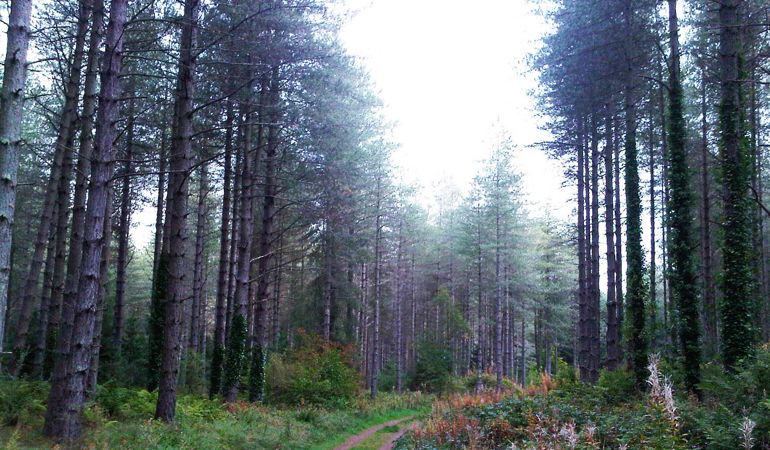 As the prolonged dry spell of weather continues, Natural Resources Wales (NRW) has issued an appeal for people not to light fires at any of the sites it manages.
The organisation manages more than 100,000 acres of land in Wales which are at significantly increased risk of damage by fire.
Fires have already affected its land at Newborough forest on Anglesey, Geirionydd in the Conwy Valley and Cwm Rheidol near Aberystwyth.
NRW's purpose-built barbeque sites at both Newborough and Geirionydd were closed earlier this week, because even these now present too high a risk with stray sparks being able to start a devastating fire.
Now it is calling on people not to light any fires or barbeques at any of the forests, visitor sites and nature reserves it manages throughout Wales.
Smokers are also asked to be extra-vigilant about discarding cigarette ends.
NRW also points out that it is illegal to light a fire in a forest. Anyone who does so may be liable to prosecution.
Tim Jones, NRW's Executive Director of Operations for North and Mid Wales, said: "The fires we have already seen have caused some damage. But they could have been much worse without the hard work of the Fire and Rescue Service and our staff.
"Our visitor centres, forests and National Nature Reserves are amazing places.
"They are home to rare wildlife, are great places for people to relax and enjoy the countryside as well as being valuable to our economy.
"But this will be at risk if a fire breaks out, so we are asking people to use common sense and not do anything which could threaten these unique places."
It is the first time in the five years since it was established that NRW has made such an appeal.
It is responsible for 120,000 hectares of woodland, 76 National Nature Reserves and 1,060 Sites of Special Scientific Interest in Wales.
It is also one of the country's biggest outdoor recreation providers with 550 kilometres (340 miles) of mountain bike trails, 450 kilometres (280 miles) of walking trails, 135 kilometres (83 miles) of horse riding trails, 75 picnic sites and 5 visitor centres.
Tim Jones added: "We have already put signs up at our most popular sites and are mounting regular patrols at our most popular sites to talk to people. These are supported by North Wales Police and North Wales Fire and Rescue Service.
"The vast majority of people we talk to don't want to cause any damage – they just don't understand the risk they are creating by lighting barbeques or fires.
"Embers from a barbeque on the beach in Newborough can threaten the dunes or forest, even though they may be hundreds of yards away."