NRW Flooding Scheme Protects Homes in Llanelli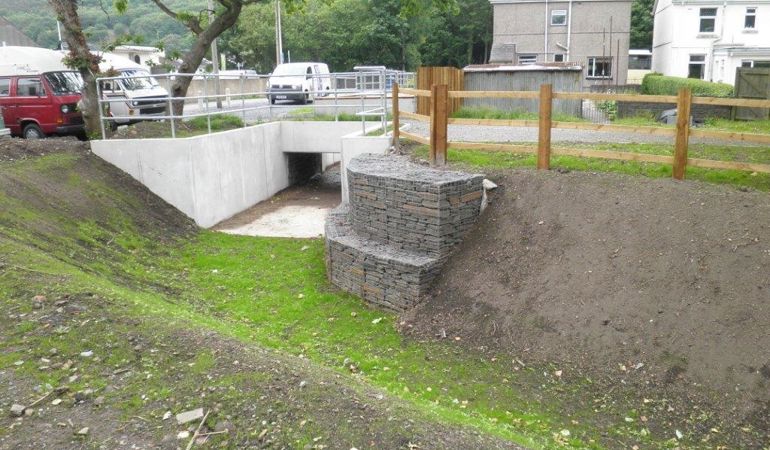 On Monday (1 August) 40 millimetres of rain fell in the area and three flood warnings were issued for Llanelli and the rural catchment area just west of town.
The combined river levels in the Dulais were the highest recorded since the scheme was completed.
On Monday night NRW staff were on site monitoring the scheme and helping the local authority.
Phillip Pickersgill, Area Flood and Coastal Risk Manager from Natural Resources Wales, said:
"On the whole the flood scheme worked well, its design is based on a 1 in 100 chance flood,
"This has been an important development for Pwll and is part of hundreds of miles of flood defences we build and maintain around Wales.
"I hope it will give reassurance to people in the area who have been living with the threat of flooding for several years."
Some lessons will be learned from the incident which saw some garages at Bassett Terrace affected by water. 
The reason at present is unknown and will be investigated.
Phil Pickersgill added:
"We will be reviewing the incident and work with local residents to see what improvements could be made for the future.
"We can't entirely prevent flooding from happening, but we can better protect people through schemes such as this."
Funded by the Welsh Government, the scheme was completed in 2013 and manages excessive river flows through an overflow which discharges into the existing Sandy Park lake.
It reduces the risk of flooding in the Pwll area which has been affected by flooding from the River Dulais in the past, most recently in 2009.