NRW investigates illegal tree felling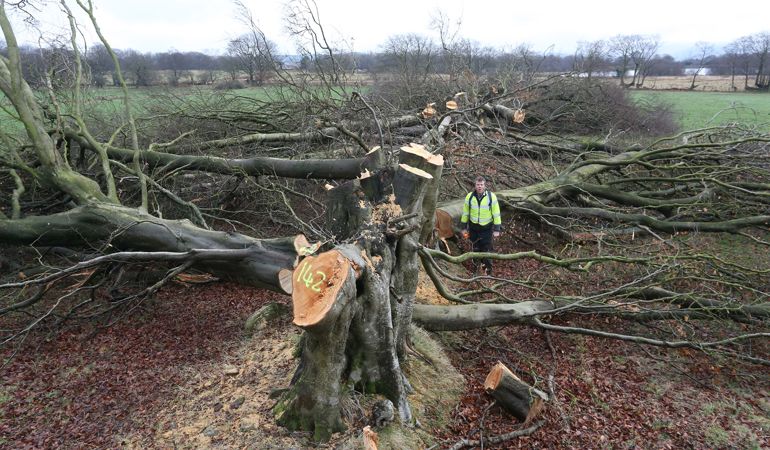 Officers from Natural Resources Wales (NRW) are investigating a serious case of illegal tree felling in the Blackwood area.
The remains of approximately 200 veteran hedgerow beech trees were recently discovered. 
This quantity of trees would have required a licence for felling from NRW, but an investigation has found that no such licence had been sanctioned. 
Jim Hepburn, Regulatory Woodland Officer at NRW said: 
"This is a devastating case which will have a terrible impact on the local environment and no doubt be very upsetting for local people. 
"These trees would have been around 150 – 200 years old and would have provided valuable habitat for wildlife. 
"We continue to investigate how this felling has happening, and will take the necessary action against those responsible."