Free rod licences to get youngsters fishing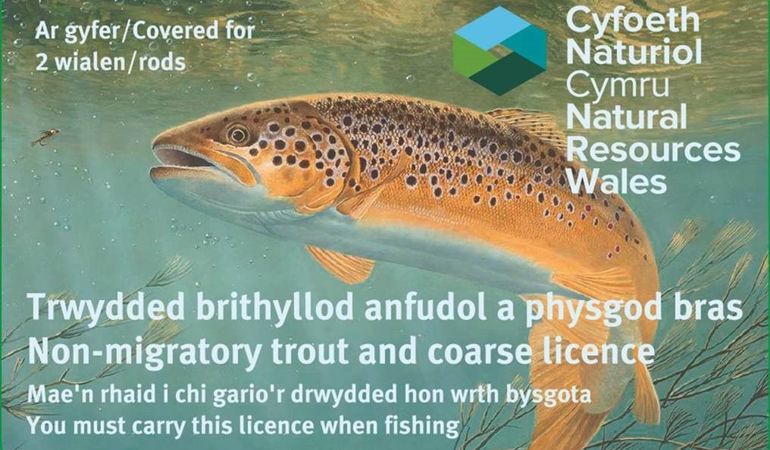 Spring is in the air and the weather is finally getting warmer, so what better time to get your children away from the games console and into the fresh air?
Natural Resources Wales (NRW) is helping to do just that by introducing a free rod licence for 12 to 16 year-olds, to encourage more young people to give fishing a go and boost the future of the sport. Junior anglers will still need to register online before they go fishing.
Rob Evans, NRW's Freshwater Fisheries Advisor said:
"The Welsh environment offers a fantastic range of recreational activities for both young and old to enjoy and the variety of fishing available in Wales makes it a sport for people of all ages.
"Getting young people involved not only contributes to their physical and mental well-being through increased activity but also helps them connect with nature in all its forms."
The free children's licence is just one of a number of changes to the rod licence for the new season.
Other moves include a rolling rod licence which lasts for 365 days from the date of purchase – rather than running until the end of March regardless of when it was bought – for use during the fishing season.
And the use of three rods for specialist coarse fishing now needs just one licence, rather than two, a move welcomed by carp and specimen anglers.
There are some small increases in the cost of a licence which sees a full coarse fishing licence rise from £27 to £30 and a salmon and sea trout licence rise from £72 to £82.
This is the first time the cost of a rod licence has increased since 2010 and the additional income generated will all go back into improving fisheries and facilities for anglers.
Licences can be purchased quickly and easily online now at "Get a Fishing Licence" on GOV.UK, at the Post Office or over the phone by calling the Environment Agency on 0344 800 5386.
And further information, including full details of the cost of licences and when you can fish, can be found on the NRW website.
The new licences feature designs by Carmarthenshire based artist David Miller depicting salmon, mirror carp and brown trout in their natural habitats.
Rob said:
"We hope David's stunning images encourage people to give fishing a go. Angling generates £150 million for the Welsh economy, but at its heart it's a much loved outdoor sport connecting people with nature.
 "People who don't buy a fishing licence are not only cheating other anglers and the future of the sport but are running the risk of criminal conviction and a fine. If anyone sees any illegal fishing or something suspicious they should call the NRW hotline on 0300 065 3000."