NRW responds to pollution incident in Ceredigion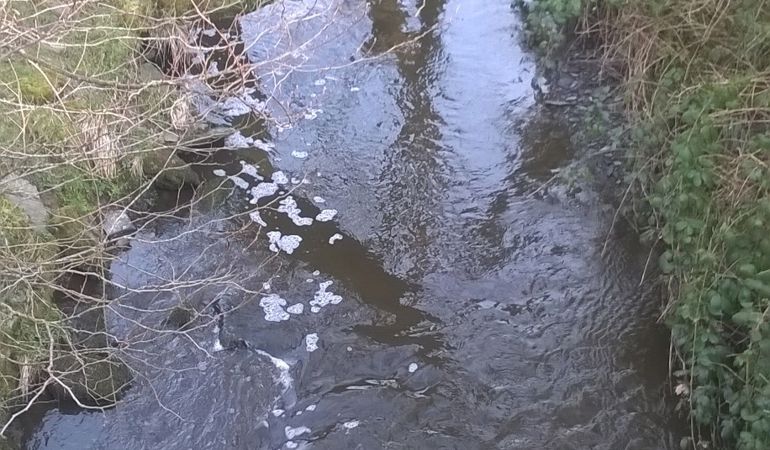 Officers from Natural Resources Wales (NRW) have been dealing with slurry pollution in Nant Bran, near Lampeter, Ceredigion.
The incident was reported to NRW yesterday (Thursday, 22 February) and officers on site were able to work with the farmer to stop the pollution at source.
NRW is investigating the extent of the incident and what impact it might have had, however to date no fish deaths have been reported.
Dave Powell, Mid-Wales Operations Manager for Natural Resources Wales, said:
"Our rivers are important places for people and wildlife, so it's important to deal with pollution incidents as quickly as possible to minimise damage to the environment.
"We'd like to thank those who reported this to us so we were able to respond quickly and prevent this from being a more serious incident.
"If anyone sees further signs of pollution in the area, we'd encourage them to report it to our 24 hour incident line on 0300 065 3000."