NRW responds to river Honddu slurry pollution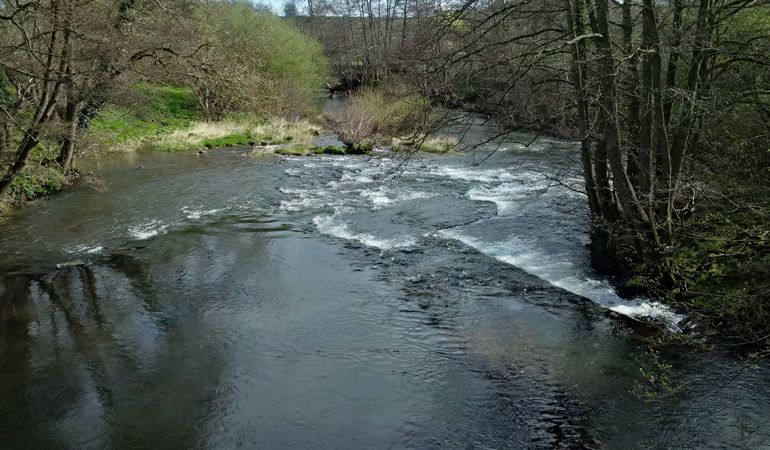 Natural Resources Wales (NRW) officers are responding to a major pollution incident which is likely to have a serious effect on some rivers in South East Wales.
The incident happened after a lagoon containing up to 450,000 litres of slurry failed causing a significant discharge into a tributary of the River Honddu. Both the tributary and the River Honddu have been impacted, with small sections of lowered dissolved oxygen being recorded.
NRW and EA Environment Officers have attended the site and are assessing further impact to the Monnow and potentially the Wye.  Members of the public may be able to observe the pollution as a dark viscous material in the water.
Caroline Drayton, Industry and Waste Regulations Team Leader for NRW, said:
"Protecting nature in Wales is our biggest priority and we have been carrying out pollution prevention works to minimise the impact of this incident since this morning. 
"Due to the possible effects downstream we have worked closely with our colleagues in the Environment Agency monitoring the situation and putting plans in place for the ongoing management of this incident.
"We are in contact with our stakeholders to ensure awareness of this incident and will continue to provide regular updates to those concerned."
NRW is urging anyone that sees signs of pollution to report it to our incidents team on 0300 065 3000.