NRW responds to salinity incident at lake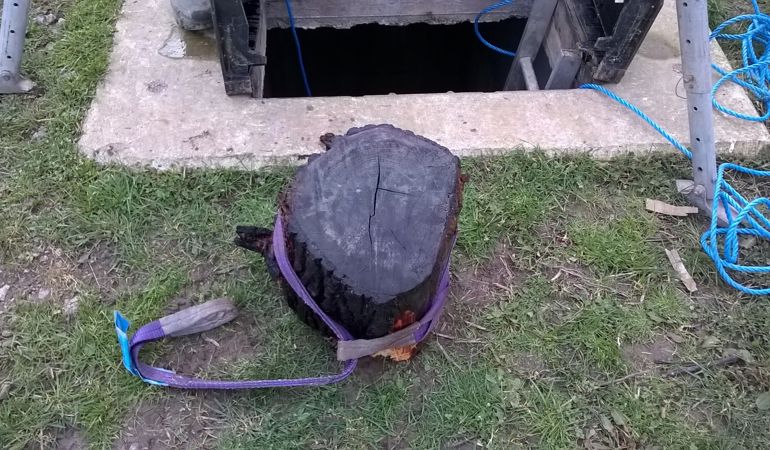 Officers from Natural Resources Wales (NRW) have responded to a salinity incident at a lake in South East Wales.
On Saturday (3 February), NRW received a report from local anglers of large numbers of coarse fish shoaling in distress at Hendre Lake, St Mellons, Cardiff.
Investigations over the weekend revealed that saline levels in the freshwater lake and the adjacent Tarwick Reen were higher than they should be.
Prolonged exposure to salt water can harm coarse fish.
Further investigations into the cause revealed a tidal flap valve, designed to prevent back flow from the Severn Estuary into the reen and lake, was jammed open by a large log.
It may have been deliberately jammed open by people illegally fishing for elver eels.
Tim England, Operations Manager for NRW, said:
"As well as the increased flood risk to properties in St Mellons as a result of this incident, there are much broader impacts.
"The unique flora and fauna of Gwent Levels depend on good water quality. 
"Sea water entering the reen and ditch network may cause long term damage to the aquatic plants and animals for which the area was notified a Site of Special Scientific Interest (SSSI).
"In addition, Hendre Lake is an important amenity for the St Mellons area, popular with dog walkers and anglers.
"The long term impact of sea water on fish and other species in the lake is yet to be seen."
The blockage has been removed and the flap is now operating as normal.
Adjustments have been made to sluices to reduce the amount of salt water flowing into the lake and to increase fresh water going into it.
Tim England continues:
"We will continue to monitor the lake over the next few weeks and our Enforcement Officers will be patrolling the area.
"If anyone suspects illegal activity or has any information that could help us, please report it to 0300 065 3000."