Officers monitoring impact at Llandow fire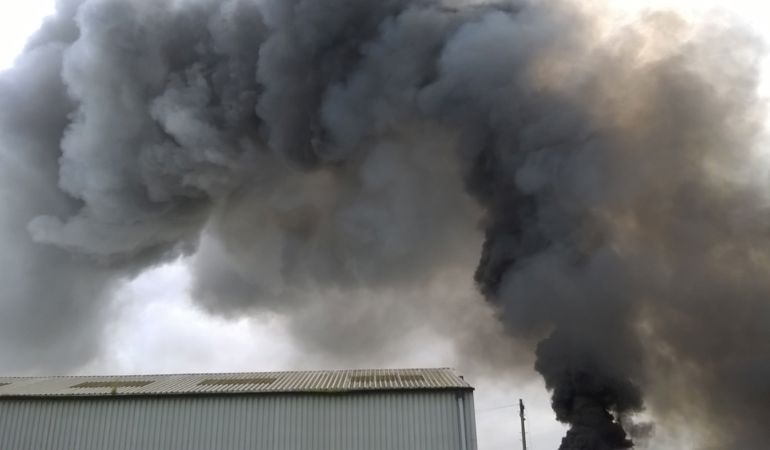 Officers from Natural Resources Wales are on site at a recycling plant fire on the Llandow Trading Estate in the Vale of Glamorgan, monitoring the environmental impact of the incident.
Today a bund has been constructed at the south west corner of the site to keep contaminated firewater on the site and prevent pollution of nearby watercourses.  
This will then be recirculated to tackle the fire, but if volumes become too great the excess contaminated water will be tankered off-site for safe disposal. 
NRW experts have also been advising Public Health Wales on air quality issues to understand the potential impacts of the plume arising from the fire on surrounding areas. 
Bill Purvis, from Natural Resources Wales said: 
"We're working closely with the South Wales Fire and Rescue Service to minimise the impact of this fire on both the environment and nearby people. 
"Once the fire has been fully extinguished and we are satisfied that the site is safe, we'll be contributing to the investigation into what may have caused this, and establishing what steps can be taken to reduce the likelihood of it happening again."