People protected by flood scheme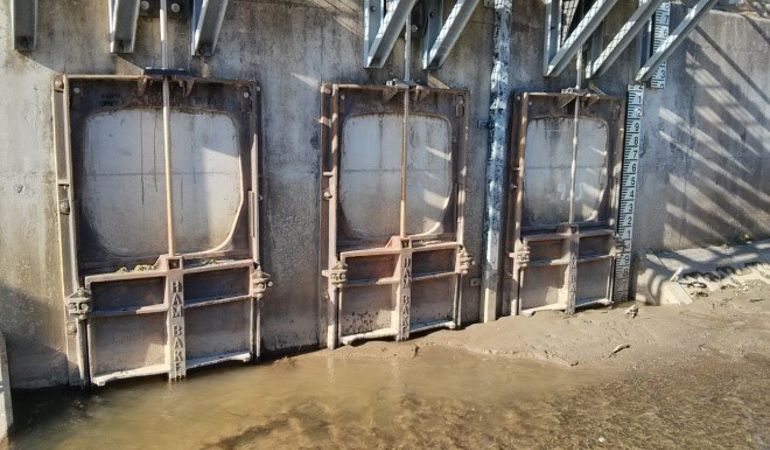 People in a mid-Wales town can sleep more soundly as an upgraded flood scheme passes its first test
The overflow system on the river Mwldan in Cardigan was once hand operated, but was redesigned after flooding in 2014 so it can be monitored and opened remotely. 
When river levels reach a specific level the overflow now opens automatically, sending the water through a safe relief channel away from the flood risk area.
The system has been hailed a success by Natural Resources Wales (NRW) after flood water was diverted during heavy rainfall in the early hours of Wednesday, 7 October.
NRW is responsible for operating and maintaining this flood alleviation scheme which protects 81 nearby properties from the threat of flooding.
Andy Irving, Flood Incident Management Team Leader for NRW said,
"This is a great example of how Natural Resources Wales is working to improve the efficiency of our flood management systems and the services we provide to our customers.
"The automatic system means that the threat of flooding can be managed and monitored more effectively and people nearby have a better level of protection."