Regulators approve new nuclear power station design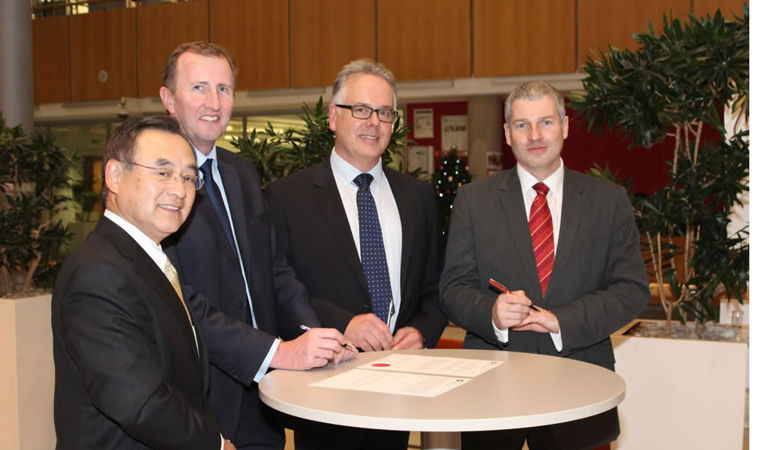 Natural Resources Wales, the Environment Agency and the Office for Nuclear Regulation (ONR) have completed their assessment of a new nuclear power station design from Hitachi-GE.
The regulators today confirmed that the Advanced Boiling Water Reactor (UK ABWR) design is suitable for construction in the UK, after completing an in-depth assessment to make sure that any new nuclear power stations built in the UK meet high standards of safety, security, environmental protection and waste management
As part of the approval process, ONR has issued a Design Acceptance Confirmation (DAC) and Natural Resources Wales and the Environment Agency have issued a Statement of Design Acceptability (SoDA) to Hitachi-GE.
Horizon Nuclear Power propose to build and operate this design at Wylfa Newydd on Anglesey and at Oldbury-on-Severn in South Gloucestershire.
Information from the technical submission and the regulators draft findings will be used by Horizon as part of their environmental permit applications for Wylfa Newydd.
Tim Jones, Natural Resources Wales's Executive Director for North and Mid Wales, said
"It is our job to ensure that any new nuclear power station will meet high standards of environmental protection and waste management, ensuring that our communities and environment are kept safe.
"Following a public consultation on our initial findings, we have concluded that the UK ABWR design is acceptable. We will now work on the detailed assessments of the permits, licences and consents that Horizon Nuclear Power will need to have in place to build Wylfa Newydd."
Mark Foy, ONR's Chief Nuclear Inspector said:
"The completion of the generic design assessment of the UK ABWR is a significant step in our regulation of the overall process to construct this type of reactor in the UK, ensuring that the generic design meets the highest standards of safety that we expect in this country.  We're already working on our assessment of Horizon's site licence application and on the development of the site specific safety case to progress, in due course, the construction and operation of these reactors at Wylfa Newydd."
Dr Jo Nettleton, Deputy Director for Radioactive Substances and Installations Regulation at the Environment Agency said:
"We've concluded that the generic design of the UK ABWR should be capable of meeting the high standards of environment protection and waste management that we require in the UK. We only came to this conclusion after carefully reviewing the submissions provided by Hitachi-GE and their responses to the questions and issues we raised. We've also carefully considered all the comments we received from people during our public consultation and we're grateful for all who took part for taking time to respond."
The regulators have documented progress of each stage of their assessment through a series of reports on its joint website