Restocking underway at Cwmcarn Forest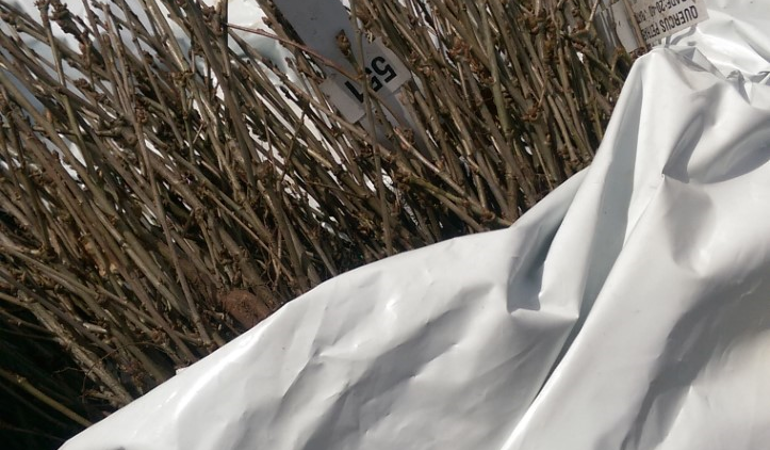 Around 170,000 new, young trees are being planted at Cwmcarn Forest, as Natural Resources Wales (NRW) begins restocking areas which have been felled in recent years.
The new trees have been grown from seeds that were previously collected locally from Abercarn.
They will cover approximately 80 hectares of land across the southern part of the forest and will include a mixture of conifer and native broadleaf. 
By planting a mix of different trees, it is hoped that the forest will be more resilient to climate change and disease in the future. 
And while it might look different in years to come, it will mean it can remain an enjoyable place to visit in the future, while continuing to provide commercially marketable timber for local trade. 
NRW is asking people who use Cwmcarn Forest to help look after the new trees by always closing gates behind them to keep livestock out, and reporting any sightings of antisocial behaviour to its incident hotline – 0300 065 3000. 
The felling operation in Cwmcarn Forest continues as NRW battles to remove over 160,000 larch trees which are infected with Phytophthora Ramorum, or larch disease as it is known. 
To date, approximately 30% of infected trees have been removed from the forest. 
The Forest Drive remains closed as harvesting operations move into the central and northern side of the forest to fell the remaining infected trees.  All other attractions at the site, including the Visitor Centre, mountain bike trails and footpaths remain open, although temporary closures and diversions of trails and paths may be necessary for safety reasons. 
This latest phase of work is expected to continue until 2020. 
Sally Tansey, Regional Land Manager for NRW said: 
"We know that Cwmcarn Forest and the Forest Drive is a much loved place and we want to thank local people and visitors for their patience and cooperation as we undertake these important works. 
"We've made a lot of progress over the last two years, and we are now taking important steps to secure the future of the forest.  
"Cwmcarn remains a popular attraction for walkers, mountain bikers and visitor centre guests and we believe it is a unique site which can offer something for everyone.  
"We are working with Caerphilly County Borough Council to look at some different options for ownership and management of the site, and to explore its potential for the future. 
"We'll continue to consult people who live near to or enjoy Cwmcarn Forest as our plans develop." 
As felling work continues, diversions or temporary closures to mountain bike trails or footpaths will be clearly signed on site and available on the NRW website. 
People are reminded that harvesting sites are extremely dangerous and under no circumstances should they enter prohibited areas.