Rod licence blitz over the bank holiday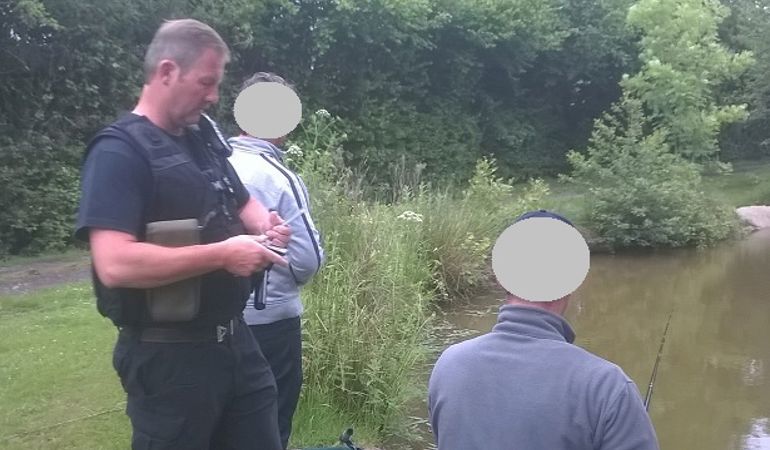 Natural Resources Wales (NRW) fisheries enforcement teams were out in force at lakes and rivers across Wales over the bank holiday weekend to clamp down on illegal fishing.
The blitz involved officers from South East, South West and North Wales environmental crime teams.
They spoke with more than 200 anglers. Fourteen of these did not have a valid rod licence and now face enforcement action by NRW.
Huw Davies, Environmental Crime Team Leader for NRW, said:
"Looking after fish populations in Wales is one of our biggest priorities and the rules and regulations in place are there to help us do just that.
"While it was encouraging to see so many anglers following the rules it's a shame there are some people that still choose to ignore them.
"We want everyone to be able to enjoy Wales' natural resources and encourage anyone with an interest in fishing to work with us by purchasing a rod licence."
Those caught fishing illegally risk a criminal conviction as well as a fine.
Rod licences can be purchased at https://www.gov.uk/ or at your local post office.