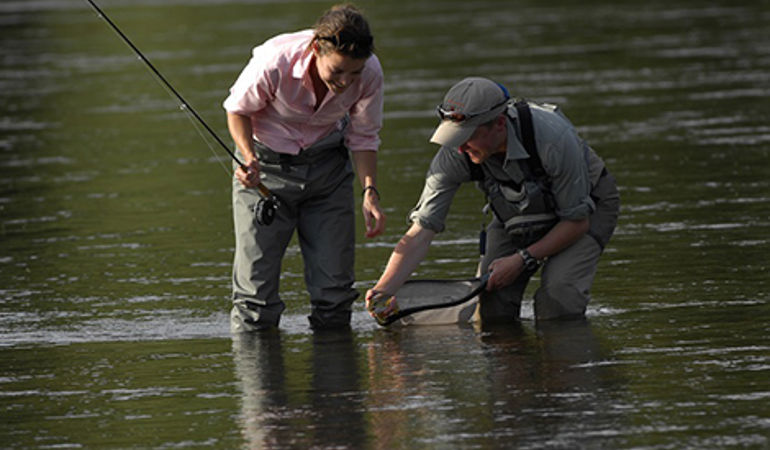 A raft of changes to the rod licencing system are being introduced in England and Wales.
Junior anglers are set to benefit from a free rod licence, which is hoped to attract new people into the sport. 
A new rolling rod licence lasting 365 days from the day of purchase will be introduced, rather than for a fixed period between April-March. 
And carp and specimen anglers will now only need one licence for the three rods used, rather than two as currently required. 
For occasional anglers, new flexible options are being introduced, with the ability to upgrade from a 1 or 8 day licence to a full licence with the price of the 1 or 8 day deducted. 
This is to encourage more people to keep fishing once they have tried it and make it cheaper for anglers who currently buy several short term licences. 
As part of the changes, there will be some small increases to standard charges – for example, a coarse fishing licence has been raised from £27 to £30. This is the first time the cost of a rod licence has increased since 2010. 
All these changes come into effect in March 2017 with new licences valid from 1 April.
Peter Gough, Principal Fisheries Advisor for NRW, said: 
"Angling is a great sport for people of all ages and abilities to get involved in, and an opportunity to get out and about in our wonderful Welsh environment. 
"We hope that the changes to the rod licencing system will make it easier for those who are already passionate about the sport, but also attract young people to give it a try and learn some new skills. 
"As well as a past time enjoyed regularly by locals, angling is a big tourist attraction and important for the Welsh economy.  All the money generated by rod licence sales in Wales goes back into improving our fisheries to help secure the future of the sport in Wales."
Cabinet Secretary for Environment and Rural Affairs, Leslie Griffiths, said: "This shake-up for rod licences is great news for anglers across Wales. With 100% of the licence fee going back into managing the fisheries, the changes announced today will help secure a sustainable future of the sport in Wales, simplifying the system and encouraging more young people to get involved in angling in Wales. 
"We were keen to see a free junior licence introduced in order to remove a significant barrier to participation for young people considering taking up the sport. We're pleased NRW agree with this approach and have taken anglers' concerns on board." 
NRW listened to a wide range of anglers, partners and interested organisations to ensure the new prices and products meet customer needs.