Second meeting on natural resources in the Dyfi area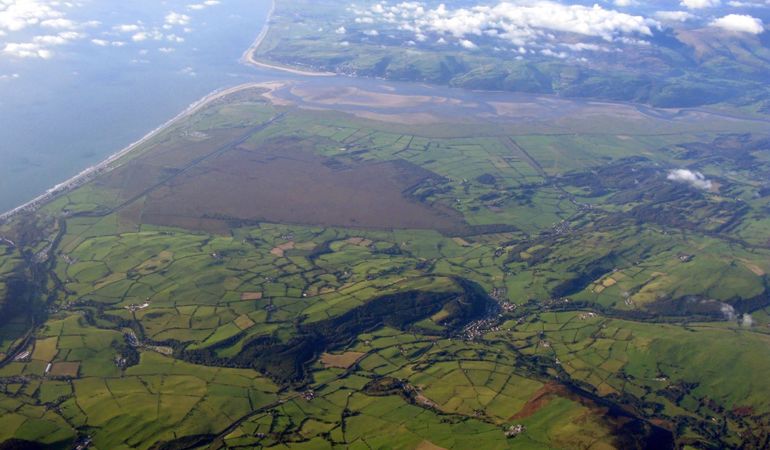 Natural Resources Wales (NRW) is inviting people who live in the Dyfi area to share their views on how to best protect, manage and use their natural resources.
NRW and its partners are testing a new way to manage and conserve these natural resources and want local people to be at the heart of the process.
The Dyfi catchment has a wide variety of natural resources which provide us with different things.
Farmland and forests deliver food and timber; blanket bogs and woodland store carbon, reduce flood risk and provide a home for wildlife; while sand dunes provide recreation, tourism and coastal protection.
Patrick Green, Senior Natural Resources Planning Officer at Natural Resources Wales said:
"Local people have already told us about the issues that are most important to them such as jobs, tourism, biodiversity, renewable energy, climate change and flooding.
"We now need to use this information to prioritise how we might manage and use our natural resources in future. Everyone will have an important role in delivery.
"As a society, where can we plant trees to help prevent flooding, produce timber and improve biodiversity? What are the most important monuments and landscapes in the area that need to be preserved? Where should we build cycle paths for people to use and attract more visitors to the area?
"We want to tap further into this local knowledge so that future actions have the most benefit to the environment, economy and people of the area."
A meeting to discuss the proposals will be held at Borth Community Hall on Saturday 17 October, from 1:30 – 3:45pm. People are encouraged to drop in to add comments on the area statement if they can't attend the whole meeting.
People who want to register to attend should contact elizabeth.felton@cyfoethnaturiolcymru.gov.uk. Further information and a video about the project can be found at www.naturalresources.wales/dyfi.
Background
Our air, land, water, wildlife, plants and soil – our 'natural resources', are coming under increasing pressure from climate change, from a growing population and from the need for energy production.
To get the most out of our environment for the future, we all have to look after it so it can continue to provide us with the things we need. Any decisions we make can have a knock-on effect on the environment as a whole, now and for many generations to come.
The work in the Dyfi is part of NRW's Natural Resource Management trials set up to look at the whole picture rather than focusing on individual parts of the environment.
This new approach is set out in the Welsh Government's Environment Bill, and places a strong emphasis on engaging local people to understand the issues, gather evidence, and look for opportunities for how natural resources can be managed in a way that supports environmental, social and economic prosperity.