Slurry pollution incident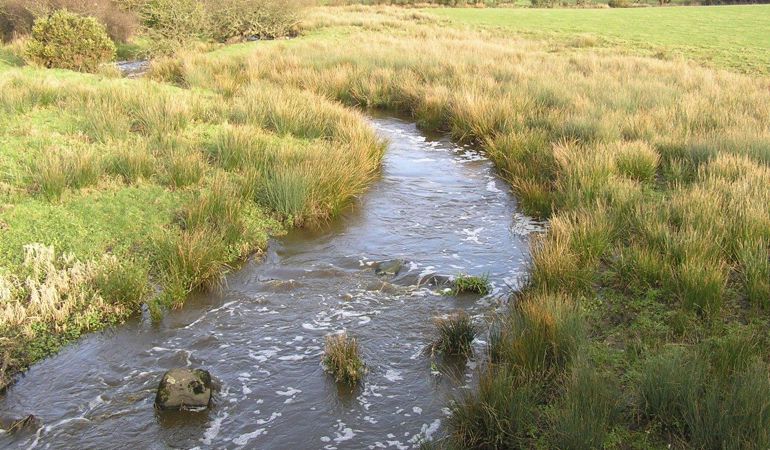 Natural Resources Wales (NRW) has confirmed it is dealing with a significant slurry pollution incident at a farm in Anglesey.
It occurred last Friday (26 January) at a farm at the top end of Afon Gwna in the north west of the island.  
An estimated 75,000 gallons of slurry leaked from a large overground slurry store. 
However, prompt action by the landowner, guided by NRW, meant that much of it was stopped from reaching the main river. 
Initial searches found no dead fish but slurry can be lethal to river life and further investigations are now taking place. 
NRW was alerted to the problem by the farmer and its officers attended the site on Friday. 
Contractors were commissioned immediately and, guided by NRW, contained much of the leaking slurry in fields and farm ditches. 
However, a large amount had reached the river and affected the length downstream to Llyn Coron. 
NRW officers monitored the watercourse and lake on Saturday 27 January and again on Monday 29 January.  
Formal samples were taken at a number of locations in the river and the results are now being analysed at NRW's laboratory. 
A detailed search for dead fish found no evidence of any fish kill. 
NRW's Freshwater Ecology Specialist is investigating the effects of the pollution downstream at Llyn Coron – a Site of Special Scientific Interest and a Special Area of Conservation. 
This week, NRW will conduct an assessment to identify any impacts on invertebrates in the river. 
A detailed fish survey will be undertaken on the river later in the year identify if there has been an impact on salmonid fish in the river. 
Huw Jones, from Natural Resources Wales said: 
"We are hopeful that prompt action has alleviated what could have been a more serious incident. 
"High water levels and low temperatures probably also helped. 
"Our rivers and bathing waters are important to our local economy, so when pollution happens, it's important to act quickly to minimise the damage. 
"Slurry can have a devastating impact on our rivers and the fish and wildlife that live there.
"We continue to work with farmers and the farming unions, to reduce the chances of incidents like this happening.
"Farmers concerned about their slurry stores should contact us for advice and guidance about how to reduce the risk of pollution."