Source of brook pollution discovered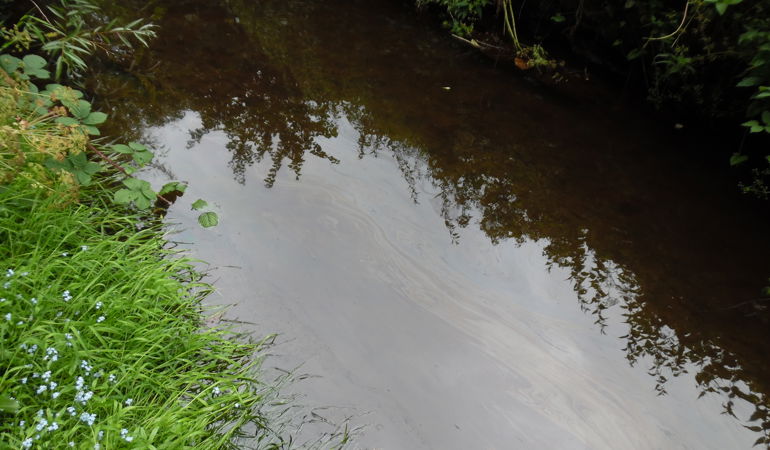 Natural Resources Wales (NRW) has discovered the likely source of a pollution incident in mid-Wales.
Oil analysis linked the fuel found in the Lledan Brook in Welshpool to a red diesel tank at a local fuelling station.
While the tanks are now believed to be empty some residual oil is leaching from the ground affected by the leak.
Since the pollution was reported on 21 July NRW has been working to minimise the impact to the environment and continues to investigate any other potential source of pollution.
The pollution is currently contained in a 150 metre stretch of the river, and samples continue to be analysed at NRW's laboratory.
Lledan Brook runs through Welshpool, into the Severn, one of Wales' most important fishing rivers and an important source of water.
There is no known effect on water quality in the River Severn.
Dave Powell, Operations Manager, Natural Resources Wales said:
"Protecting Wales' environment is a top priority for us and we take it very seriously when pollution is reported.
"We have brought the pollution under control and believe that we have now identified the source.
"There are no signs of dead fish or fish in distress.
"If anyone is concerned about further pollution, or notices any impacts on fish or wildlife, they should report it immediately to our incident hotline on 0800 807060."