Success for Come Outside!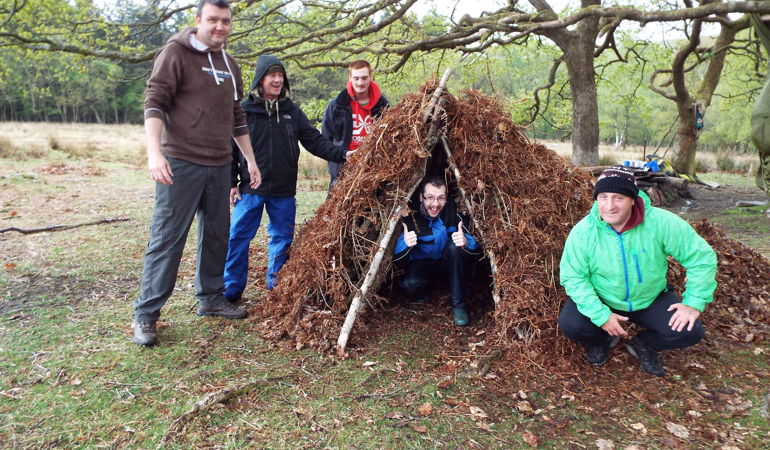 Nearly 3,500 people from deprived communities across Wales have benefitted from a three year scheme to improve their health and ability to find work.
The Come Outside! Programme, managed by Natural Resources Wales (NRW), brought partners together to deliver more than 1,000 outdoor activity sessions in Communities First areas across Wales
The activities ranged from bushcraft to gardening; and from star gazing to geocaching.
Juliet Michael, Come Outside! Programme Manager for NRW, said:
"Come Outside! provided opportunities for people in more deprived areas of Wales to live a healthier lifestyle, develop new skills and enjoy the fantastic natural environment in Wales.
"It not only improved their job prospects, but made a real impact on their health and wellbeing. By increasing their self-confidence, participants have been inspired to use the local outdoors.
"More than 80 per cent said that the programme had influenced them to become more active.
"Nearly half the groups are now independently involved in outdoor activities and up to 700 people say they have now adopted a more active lifestyle involving their friends and families."
Rhian Jardine, Head of Sustainable Communities for NRW, said:
"What was great about the Come Outside! programme is that it was a real team effort.
"We worked very closely with community workers, health and social care experts, linking with local outdoor providers to provide real improvements for the people involved.
"We have learned a lot during the last three years which can be incorporated into any future physical activity programmes and shared with partners working in health and social care. "
Case studies for 12 of the projects are available on NRW's website that include:
Merthyr Tydfil - Geocaching that led to marathon running for unemployed men
Wrexham - Woodland sessions for families with complex health needs
Swansea - Bushcraft sessions for veterans suffering from Post-traumatic Stress Disorder
Caerphilly - Nordic walking and astronomy with a weight management group
Torfaen - Woodworking skills for young adults with learning disabilities
Pontypridd - Creating and caring for a community garden at a Women's Refuge
Rhyl – Building a Roundhouse at Glen y Morfa with young people, and creating a community space that can be used all year round
Ely, Cardiff – taking part in outdoor activities to strengthen relationships between mothers and daughters
Programme updates, a film and the Evaluation Report is available on NRW's website