Trespassers risking lives on the River Mwldan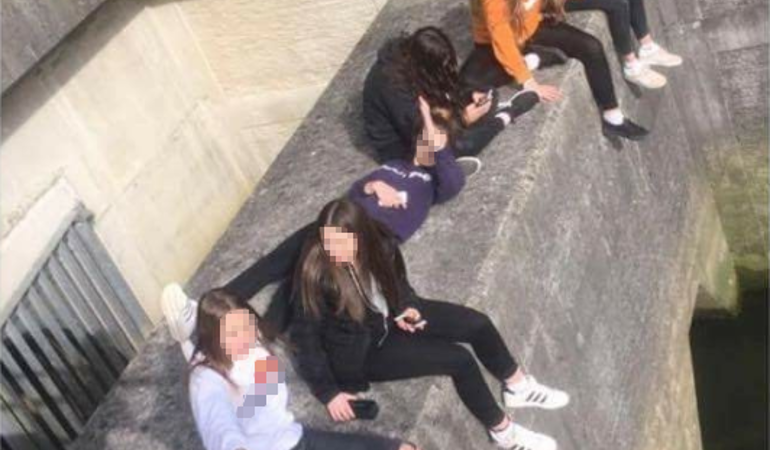 Natural Resources Wales (NRW) has taken drastic action on the River Mwldan, Cardigan, following concerns that people are risking their lives by trespassing and climbing onto one of its culverts.
Despite signs warning of the danger, photographs were recently spotted on social media showing teenagers sat on top of the concrete structure which has a 5.3 metre drop into a deep water pool below. 
NRW officers have also seen for themselves evidence of trespassing around the river bank as people try to illegally access the culvert. 
To keep people safe, and prevent damage to the culvert, a 1.8 metre high fence has been installed to replace the existing fence. It is hoped this will stop people from scaling the riverbank to access the culvert, and still allow secure access for maintenance staff. 
Two man holes have also been replaced with lockable covers, after officers came across YouTube footage of children skateboarding through the culvert. 
Peter Morgan, technical support officer for NRW said: 
"We really can't stress enough the danger young people are putting themselves in by illegally accessing the culvert. 
"Their actions are putting not just their own lives at risk but also the lives of others, including the emergency services who would be called to an incident, and to the community who are at risk of flooding from the River Mwldan. 
"We hope the new security measures will now stop people from accessing the culvert and prevent a terrible accident from happening." 
The culvert helps NRW to manage high river flows during periods of heavy rainfall, and reduces the risk of flooding to people along the river Mwldan. 
In previous years, the culvert has been subject to vandalism after trespassers forced their way into the control room. They damaged the flow control valves and river level monitoring camera, which had to be repaired at the cost of the taxpayer.