Work starts to ensure Llyn Tegid remains safe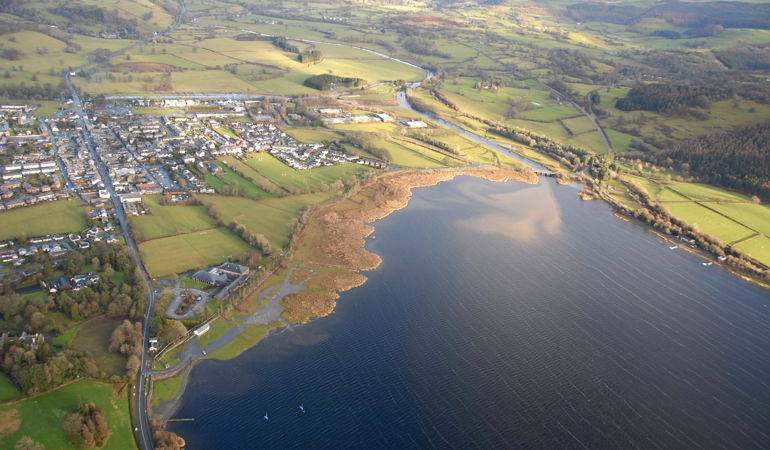 Work to make sure Wales' largest natural lake remains safe in the long-term starts next week.
Natural Resources Wales (NRW) will start ground investigations – the first step in making sure Llyn Tegid in Gwynedd continues to withstand extreme weather now and in the future.
The lake's embankments, which give vital protection from flooding to the town of Bala, are regularly inspected by NRW to make sure they remain safe.
At the last inspection, some issues were raised, although there are no immediate concerns.
The huge environmental value of the area and its importance to the local community, recreation and tourism will be fully considered as the work develops.
Matthew Jenkins, NRW Project Manager for Llyn Tegid said: "We are committed to keeping communities safe from flooding.
"Over the coming months, there will be surveys and ground investigations at Llyn Tegid, the first steps in helping us decide what to do.
"These are likely to be very visible and, while there will be very minor footpath diversions, these should not impact on people's access to the lake and shore."
Opportunities to improve the environment and recreation opportunities will also be explored as the project develops.
Matthew Jenkins added: "It is early days. But once we have identified the extent of the work required, in early summer, we will hold drop-in sessions for people to learn more about it and to listen to the community's views and requirements as we design the scheme in detail.
"We will keep everyone informed about our work at every step of the way."
At this early stage, it's difficult to give an overall timescale for the project. But, construction is extremely unlikely to start until 2019.