How to download our apps
Download our smartphone apps to make it even easier to explore the great outdoors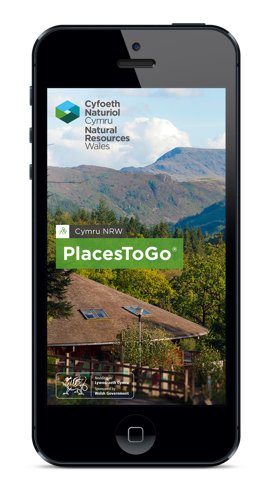 The PlacesToGo app shows you where you can go and what you can do in Wales's public forests and National Nature Reserves. You can search and view walking trail maps and find out where to go mountain biking and horse-riding in forests
The PlaceTales app explains the natural and cultural heritage of some of these forests and reserves. It includes audio trails and folk tales to help bring these places to life
Both apps are free to download on Android (4.0 and above) and iOS devices (iOS7 and above).
How to download the apps
As mobile phone network coverage can be limited in rural areas, we recommend that you download these apps before your visit.
You need to go to the Google Play Store or the Apple App Store to download the right version for your device.
Download the NRW PlacesToGo Cymru|Wales app
Download the NRW PlaceTales Cymru|Wales app