Introduction to Mid Wales Area Statement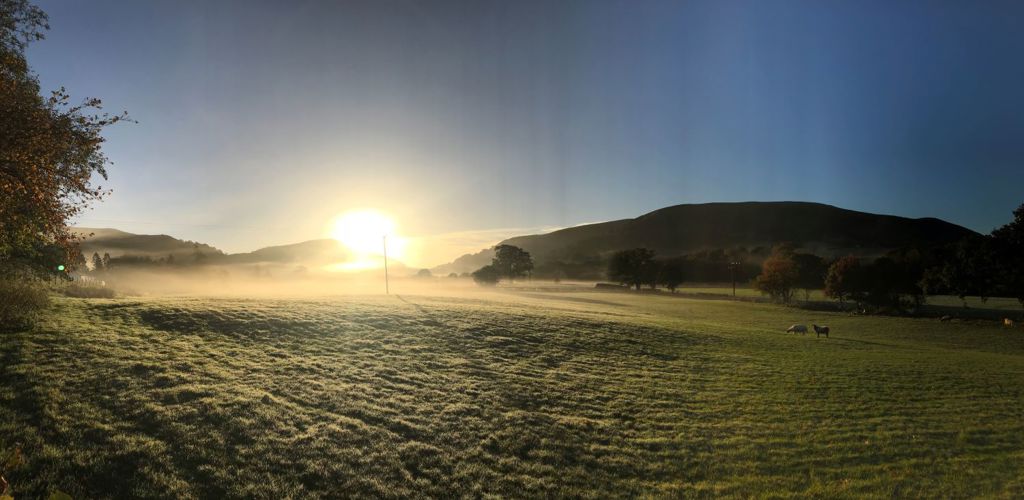 These Area Statements summarise discussions from the last couple of years. We are continuing engagement on Area Statements and are adapting our plans for future events and workshops due to the coronavirus pandemic. Please use the feedback boxes on each Area Statement page to find out more.

Most of the car parks and trails in our woodlands and nature reserves are open.

For updates on what's open, see our page on visiting our sites during the coronavirus pandemic.
About this Area

Mid Wales is an area of diverse and historic landscape, resulting in its own unique identity. It encompasses a large proportion of the Brecon Beacons National Park in the south, the Berwyn uplands in the north with the Cambrian Mountains forming a central spine through the middle. Hills descend to the rugged 50 mile coastline of Cardigan Bay in the west and its rolling farmland stretches across to the Marcher borderlands in the east.
It is home to a network of people who contribute to the diversity and economy of Mid Wales, living and working in rural market towns, vibrant universities, close knit villages and traditional seaside resorts. It is an area steeped in Welsh language and culture with Ceredigion being one of the highest Welsh language speaking areas in Wales.
The rivers of the Wye, Usk, Severn, Vyrnwy, Clywedog and Teifi and their associated tributaries, flow through Mid Wales creating valleys and gorges which have shaped the landscape over millions of years. Their waters contain salmon and trout alongside a variety of river species such as kingfishers, fresh water pearl mussel, otters and white clawed crayfish. The naturally high rainfall of the area resulted in the construction of large reservoirs, including the Elan Valley, Clywedog, Lake Vyrnwy and several in the Brecon Beacons. These constructions enabled Mid Wales' water resources to provide a vital supply of water to much of Wales, the Midlands and NW England.
The landscape and terrain of Mid Wales attract visitors and local people wanting to experience open spaces and outdoor activities. There are many miles of footpaths that are enjoyed by all, most notably, a breathtaking stretch of the Wales Coast Path and the two National Trails, Offa's Dyke and Glyndwr's Way.  We are proud to boast some of the best mountain bike trails in the world such as those at Bwlch Nant yr Arian and the Irfon Forest - they attract large numbers of visitors from far and wide who seek to experience the high speed thrills and challenging terrains. There are also plenty of opportunities for people to enjoy the peace and tranquillity of the open countryside by taking in the breath-taking scenery across the area.
Mid Wales is home to a variety of national and international designated sites. These important locations are protected for their rare plants, animals, birds and geology. For example, the active raised peat bog at Cors Fochno near Aberystwyth, a Special Area of Conservation (SAC) and important for carbon storage – helping in our fight against climate change.  The Montgomeryshire Canal (SAC) which supports the largest population of the rare and protected Floating Water Plantain, found in only a handful of sites across Wales. The rare plant and bryophyte assemblage (a formation of mosses or liverworts) at Stanner Rocks – a Site of Special Scientific Interest (SSSI) on the Powys/Herefordshire border; the only site in the UK for the Radnor Lily, and the nationally important population of pearl bordered fritillary butterfly on an SSSI near Welshpool, to name but a few examples of the rare and unique habitats and species we have in Mid Wales.
Mid Wales is famous for protecting the last stronghold of the native red kite whose numbers were critically low in the 1980s and 1990s due to human persecution. It was only through the tireless efforts of local people, conservation bodies, volunteers and the British Army that their numbers gradually increased. This bird is now honoured as the county bird of Powys and now fills the skies providing a busy tourist attraction at its feeding sites near Rhayader and Bwlch Nant yr Arian. A positive success story for nature conservation.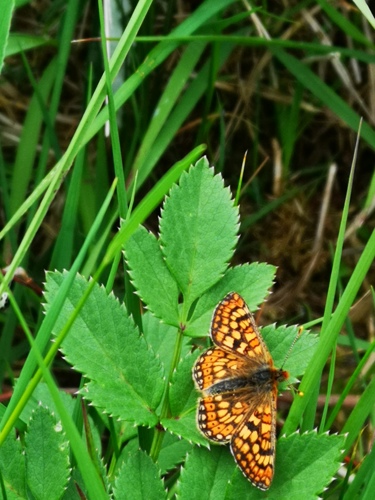 Image by Dafydd Parry

Agriculture and forestry are an important part of the economy of Mid Wales. Large areas swathed in forestry plantations provide employment opportunities through harvesting, woodland management and associated timber products. This provides a vital economic boost to Mid Wales, as well as a place to visit for recreational and well-being purposes for all to enjoy.
Agriculture consists mainly of sheep, fields for growing produce, dairy cows, small numbers of beef herds and poultry units. Livestock is grazed on semi-natural and improved grassland, but is also able to take advantage of uplands, lowland heath and 'ffridd' habitat - those steeply sloping areas between lower enclosed fields and the edges of moorland, made up of rocky scree (stone fragments), bog and unimproved grass.
The Mid Wales Area Statement has been produced with all the above in mind. It provides a starting point for looking at the main factors which make up the Mid Wales environment and how these can be coordinated effectively to address its key issues, seek further opportunities and work collaboratively with partners and the public.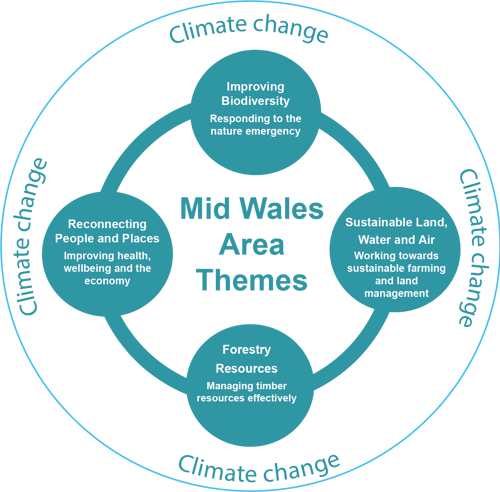 Mid Wales Area Statement Themes


These themes were developed from a range of locally and nationally based evidence, including the State of Natural Resources Report (SoNaRR), the Welsh Government's Natural Resources Policy priorities, information from the Powys & Ceredigion Well-being Plans and the Public Service Boards. Natural Resources Wales (NRW) then used the engagement sessions with stakeholders to refine the details for each theme and ensure they reflected the issues that Mid Wales needs to address. The engagement events stimulated a range of thoughts, ideas, opinions and discussions which have all contributed to the following detailed theme pages.  
We are only at the beginning of the journey to improve the management of Mid Wales' natural resources. If you would like to be part of this process, please get in touch with us. Alternatively, please email us direct at: mid.as@cyfoethnaturiolcymru.gov.uk
Maps of the area
Please note that our maps are not accessible for people using screen readers and other assistive technology. If you need this information in an accessible format, please contact us.
Mid Wales boundary map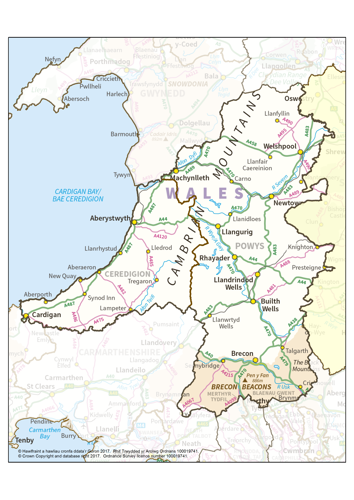 Broad habitats Mid Wales (PDF)
Protected areas - Mid Wales (PDF)
National Forest Inventory Mid Wales (PDF) 
Browse interactive map of more data about Wales' natural environment  
Give us your feedback