Craig Cerrig Gleisiad a Fan Frynych National Nature Reserve, near Brecon
A wild and craggy place that's home to some arctic survivors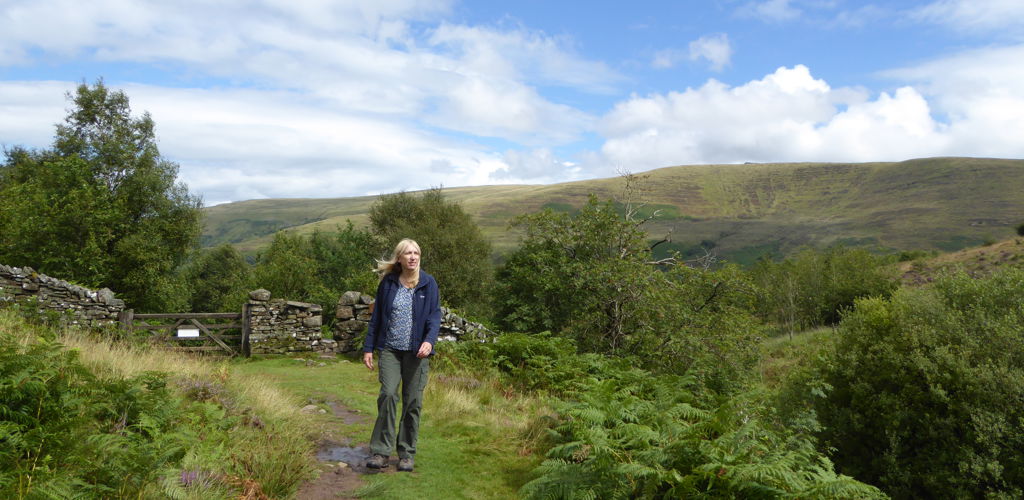 Coronavirus update
The walking trails are open.
We are working hard to provide a safe and welcoming experience as our sites re-open.
Please take personal responsibility for your safety, making additional preparations ahead of your visit and abiding by the safety measures in place.
We have changed the normal route for some of our trails to help you maintain social distancing – please follow signs on site.
Welcome
Craig Cerrig Gleisiad a Fan Frynych National Nature Reserve is situated in the Brecon Beacons National Park.
Just a few hundred metres from the busy A470, you will find yourself enclosed within a shady, atmospheric amphitheatre created by the soaring, craggy cliffs of Craig Cerrig Gleisiad.
The lofty, exposed moorlands of Fan Frynych separate this area from a second, equally spectacular curtain of cliffs at Craig Cwm Du.
There is a picnic site near the reserve entrance.
Toilets and a café are a short drive away at the Brecon Beacon's National Park Visitor Centre in Libanus and in the car park opposite the Storey Arms outdoor education centre.
Dramatic landscape created by glaciers
A glacier carved out this valley during the last ice age.
As it melted, about 18,000 years ago, it exposed the steep rock walls of Craig Cerrig Gleisiad.
Some time later, a catastrophic landslide cascaded millions of tonnes of rock from these crags down the slopes.
Archaeological remains found on the reserve show that the area has been inhabited for many thousands of years.
Apart from Iron Age huts there are also the remains of a Roman road and later farm settlements.
Rich variety of plantlife
The steep rocky slopes, sharp escarpments and crags are home to rare arctic-alpine plants. These are at their southernmost location in the UK and are not found again until the Alps.
Arctic-alpine wildflowers grow on the north-facing rocky cliffs. They include purple saxifrage, mossy saxifrage, serrated wintergreen and green spleenwort.
The cliffs are, in effect, a vertical woodland with trees and shrubs of hawthorn, rowan, ash and rare whitebeams.
There is a also rich variety of wildflowers and many different mosses and liverworts.
Seasonal highlights
Early spring to mid-summer is a great time to see the reserve's spectacular range of wildflowers and also its birdlife including peregrines, kestrels, red grouse and rare ring ouzels.
In August and September the hillsides come alive with the glow of heather.
National Nature Reserve
Craig Cerrig Gleisiad a Fan Frynych is a National Nature Reserve.
National Nature Reserves are places with some of the very finest examples of wildlife habitats and geological features.
There are over 70 National Nature Reserves in Wales.
Find out more about National Nature Reserves.
Walking trails

Under the Cliff Walk
1½ miles, 2.5 kilometres, moderate
Try this linear walk to the base of the rocky slopes of Craig Cerrig Gleisiad and back to experience the majesty of this landscape. The walk includes a climb of 400 feet (120 metres).
Bluestone Walk
2¼ miles, 3.5 kilometres, difficult
You get a great feel for the craggy heights of Craig Cerrig Gleisiad from both near and far on this circular route which has a climb of 860 feet (260 metres). An optional spur west joins with paths north towards Fan Frynych's trig point or south to the cliffs and the Beacons Way (a 95 mile long-distance walk).
Other trails
If you have a map with you and fancy a longer walk, there are paths that lead upwards to the plateau of Fan Frynych and across to Craig Cwm Du.
Closures and diversions
Please note:
Sometimes we need to close or divert trails for your safety whilst we undertake maintenance work or forest operations
Occasionally we may have to close a site in extreme weather, such as high winds or snow and ice due to the risk of injury to visitors or staff
Please always follow any instructions onsite and make sure you follow any temporary diversion signs in place
How to get here
Craig Cerrig Gleisiad a Fan Frynych National Nature Reserve is approximately seven miles south of Brecon.
Directions
The best starting point for a visit is a large lay-by adjacent to the A470.
If you travel from Brecon, the lay-by is on the right, about seven miles south of Brecon.
If you travel from Merthyr Tydfil, the lay-by is on the left, two miles north of the Storey Arms outdoor activity centre.
Ordnance Survey map
Craig Cerrig Gleisiad a Fan Frynych National Nature Reserve is on Ordnance Survey (OS) map OL 12.
The OS grid reference is SN 971 222.
Car parking
There is a large lay-by adjacent to the entrance to the reserve.
Public transport
Buses on the Merthyr Tydfil to Brecon route stop on the A470, near the reserve entrance.
For details of public transport visit the Traveline Cymru website.
Contact us
0300 065 3000
Related document downloads