Woodland walk activity ideas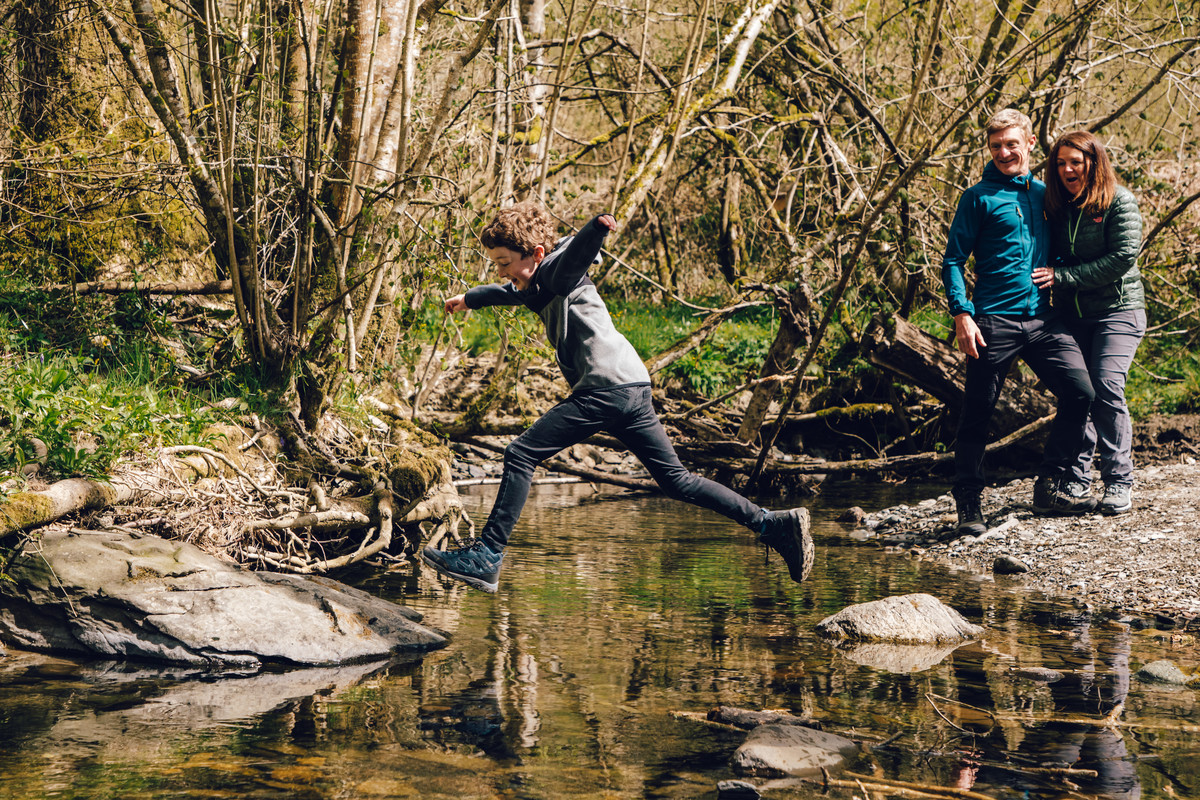 Read on to find 20 ways you can make your woodland walks even more fun
Spending time outside can be great for your happiness, which is why we're keen to encourage everyone to get outdoors, enjoy nature and connect with the natural environment. 
This year, we're working with the Welsh Government as part of their 'Help Us, Help You' campaign to encourage people to prioritise and improve their physical and mental health.
We want to inspire others to get active and explore local woodlands, parks and nature reserves to see the beauty Wales has to offer.
In partnership with NHS Wales, we've created a handy guide of ways to make your woodland walks even more fun. You can download the guide from the bottom of this webpage.
No matter the activity – whether it's seasonal scavenger hunts or building a den – you'll need to be prepared, so here are just a few things we'd recommend taking with you on your woodland walk:
Binoculars (for wildlife spotting)
Paper/notepad, crayons or pencils (for bark rubbing, your seasonal scavenger hunt tick list and nature art)
Ready? Well, let's get started! Download your guide from the link at the bottom of this web page now and, come rain or shine, you're bound to find a family-friendly activity to get the kids outside this weekend.
Don't forget to respect and protect our natural spaces by following the Countryside Code
For free advice and support on how you can lead a healthier lifestyle visit NHS Wales
Find a waymarked walking trail in Places to visit
Related document downloads